Miriam Davies, one of our smiliest and outgoing teachers at EC Bristol, shares her favourite places in Bristol, UK.
At the moment, Mim teaches the Intermediate and Grammar Context class.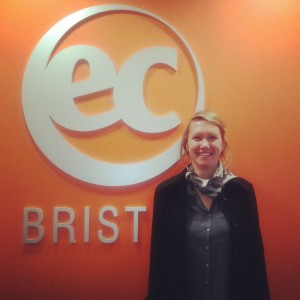 'I live in the outskirts of Totterdown.'
'I love the Bocabar in Bristol.'
'My favourite venue for Art is Spike Island (not far from the SS Great Britain). What's more they have good coffee.'
'My local pub is the Thunderbolt situated in Bath Road.'
'My favourite restaurant is in Bath. It's called Graze and it has a fantastic terrace, its brand new and very swanky. Did you know that beneath our language centre EC in Bristol we also have a Graze where all EC staff and some of our students go and enjoy sipping drinks and eating chips.'
'I don't have any favourite bands. However, I like a mix of genres such as jazz, pop, disco, opera, gipsy!'
'How do I like spending my free time? I like go rowing and play trumpet with my friends.'
'My best day is going out for picnics near the Docks.'
'What do I like the most? The Docks of Bristol, views from the water, cheese, goats, reading and watching films & documentaries.'
'My ambition is to have loads of goats because they are cheeky, cute and clever!'
'My dream is to live abroad in a boat & a goat!'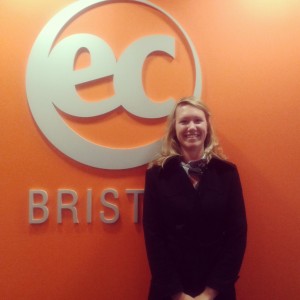 Thanks Mim!
Comments
comments