Germaine Broadbent, our Careers Adviser at EC Bristol, would like to explain how she could help students with their career goals.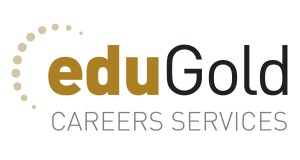 One of the joys of my job as Careers Adviser for EC Bristol is that although I am a tall, blonde, caucasian British woman working as a careers adviser, when I write emails I can be a completely different person!
What do I mean?
This week I wrote an email for a French male Law graduate in order for him to apply for both temporary and, after his EC course finishes, permanent employment via a specialist legal recruitment company.
After telephoning Maggie at BCL Legal I understood the process of applying: Applications from Law graduates are welcome if they have a minimum of 6 months work experience – paid or unpaid – within the legal profession, send a CV & information about their specialised area of law.
Kevin needed to make a couple of changes to his CV, before sending it to the Recruitment organisation, so I wrote the draft email to accompany the CV in the first person ie. 'Dear Maggie, My name is Kevin etc.' for him to send later – which he did as i was cced on the email!
Writing an email as if direct from a student is simply a virtual way of getting their foot in the door. It means Kevin has a template email to approach other companies and he can edit it as he wishes of course.
Students at EC English work very hard to improve their English & they succeed. My role as careers adviser is to give them that extra bit of help outside of their studies to help them to achieve their life goals.
I am next at EC Bristol on Thursday 13th February 12.15 – 15.15 & look forward to hearing if Kevin has had a reply from BCL Legal.
If you need help with a CV , information about searching for work, help applying for University of just want a chat about your life goals – please come & see me!
Germaine Broadbent, EduGold Careers Adviser, visits EC Bristol twice a month to offer advice & guidance about University, working in the UK & to help students with their CV in English: germaine@edugold.org, 0044+7752831398
Comments
comments