The students in the writing class at EC Bristol would like to share their opinions about good excursions to go on if living in Bristol and/or studying at EC Bristol.
Welcome to Bristol
If you are staying in Bristol in order to study English and you want to find out more about English culture, you can go and visit beautiful cities near Bristol. For example: Bath, Oxford, London and Cardiff.
London!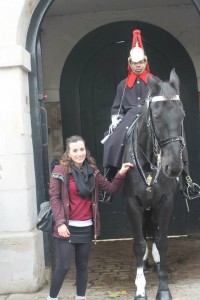 Dear Students,
Have you ever been to London?
It's the moment to go visiting the most famous, wonderful city, where there are a lot of activities and street performers to watch.
Do you know what? It's very cheap to go there.
The cheapest if you book a few days before it's around 20 pounds by bus « MEGABUS »
Go on the website https://uk.megabus.com and book.
What can you do in London?
The first activity, if you want to have the most stunning view of London then you must go to the London eye. Moreover the price is £ 29. 50. If you book online on the website: http://www.londoneye.com, it will be cheaper 26.55 then you save 10%.
The second activity, it is Madame Tussauds London, there are a plenty of actors, singers, president, football player and a lot of important people like Albert Einstein in wax where you can take picture. Furthermore, there is a huge cinema.
The price is £30; however if you book online it is £22.50 so you save 25%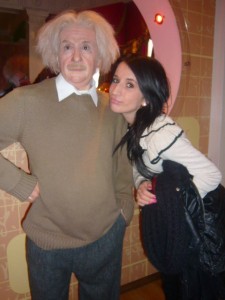 You don't want to spend any money?
Go near to London Eye; there are unbelievable street performers, where you can take a picture and to make videos.
Then, you can visit Buckingham Palace where you can take a picture with the people, who works for the Queen,
I have been there and it was marvellous to see incredible places with a small budget because don't forget it we are student!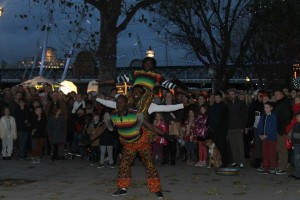 We have chosen the best language school that is EC Bristol because the school organize different kind of trip for the student.
For example last weekend I went to Oxford with other student.
The price in return it is only £20, it's not expensive also you can meet the student who goes there.
Oxford has known with these big monuments and the most famous University in the world.
In Oxford there are two important museums like Ashmolean Museum and the Natural history museum of the university of Oxford.
If you want more information for the first one, you must go on the website http://www.ashmolean.org. For the second one you must to go on the website : http://www.oum.ox.ac.uk .
Don't miss to visit to the awesome church « Carfax Tower », where you can climb to the top of the tower for a beautiful view of the Oxford skyline.
What about Bath?
What a place! You should visit this beautiful, touristy and small city. You can try bus or train to go there. Bath is very close to Bristol. The journey time on the train is 11 minutes and the price is £7.10.
If this price is expensive for you, you can try bus. It takes only 45 minutes and this is the cheapest way to go there.
You should visit the Roman Baths, Victoria Art Gallery and gift shops, as well as postcards to send to friends and relatives.
Last stop, Cardiff!
It is worth visiting at the weekends. Cardiff is a city of attractions, sports, culture and entertainment.
Cardiff is the capital city of Wales. You can go shopping, spend your all day at Roath Park or visit the BBC Wales Studios. That is really good idea to visit this majestic place, Cardiff, at the weekends.
You can go by coach or by train. It is up to you. It takes only an hour and a half by bus.
Comments
comments