A weekend in Bristol
There is a lot of things you can do during a weekend in Bristol.
This weekend I started with a Pub tour. Close to queen square are a lot of interesting pubs. A pub tour is also a good way to try new drinks, like Otter Ale or Old Bristol Cider. Both recommended. The downside of it; you don't have a lot of time. Pubs usually close at 11pm.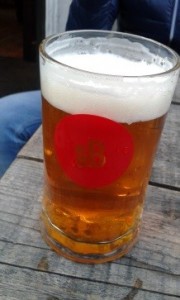 The good thing about an early closing time of pubs; there is no problem in getting up on time the next morning. Enough time to watch television, read a book and so on. No. There are more things to do than just hanging around, especially when you just bought a bike the day before.  However, safety first. As a Dutch person I grew up on a bike, but certainly not on a mountain (okay…Hill. But when everything is flat in your country, you consider a pile of sand as a mountain already).  Time for a helmet! To race down mountains, hills, whatever, safely.  I bought a red one. (Yes. That is all the knowledge I have about helmets.) I hang around in the shopping centre a bit longer to buy a new bag. When I did so, I met a new friend. Dude, the owl. Everytime it surprises me how big Owls in real life can be.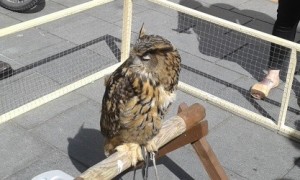 After I stepped on my bike and went to Brandon Hill park. Brandon Hill park is where Cabot tower is. Certainly worth it to take a look.  After I went with high speed, down the hill, I went back to the shopping centre again, to buy some lights for the bike.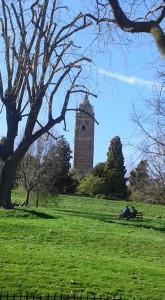 Sunday in the afternoon I took my bike out of the garage again and started cycling to just a direction. I am convinced that that is the best way to discover a city. Take a bike and go. You will see things you would never have seen otherwise. My first stop was Redcliff church. After looking inside I went on. This time without knowing where I actually was. I ended up in a living area. More interesting than you actually think. Just to see how an English neighbourhood looks like.
After I ended up in Victoria park where I ate an English cake before I went on.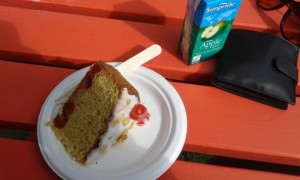 Back home, I still had a book to finish before the new Season of Game of Thrones starts.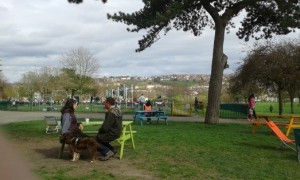 Warning: When you want to discover the city by cycling to just a direction, make sure you have your phone with you fully charged and enough top-up, so you can find always your way back.
If you wish to see the English courses at EC Bristol, click on the link.
Comments
comments