EC Bristol had the pleasure of hosting a wonderful group of Italian students.
Maria Grazia Spila, the teacher and group leader of the Italian students, says: ' We all had a great time in Bristol. My students loved everything here: their teachers, their homestay families, the trips to Bath and London, the atmosphere and the kindness of all the people they met.'
Maria Grazia also added 'Thank you all for being so helpful and efficient.'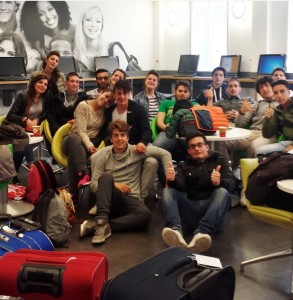 If you wish to bring a group of students to learn English at EC Bristol, do not hesitate to send an email to bristol@ecenglish.com.
Comments
comments