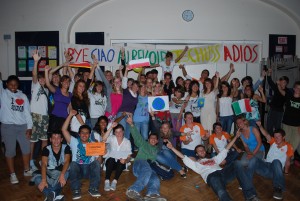 This year EC Cambridge Junior Programme  helped over six hundred Young Learners improve their English language skills and, hopefully, gave them all a summer they will never forget!
We hope you enjoyed your time here and we would love to see every one of you back next year.
Until then, it's a big thank you to all the people who helped make it a FANTASTIC summer.
Dont forget to join the summer 2009 Facebook group.
http://www.facebook.com/group.php?gid=109357957528#/group.php?gid=109357957528