Hi all
Just wanted to give you a quick heads up on weekend trips in July!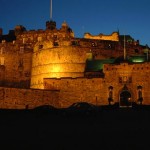 On July 16th-18th Travelsights offers a weekend trip to Edinburgh, Scotland's Capital City. Visit the Scottish Woollen Mill and have whisky tasting, Take a guided coach tour of Edinburgh and visit some famous sites of the city such as the Castle, Royal Palace, museums and shops.  Also included in the price a day excursion to
Durham.  All for a Bargain of £170, including two nights accommodation. A Perfect break from your English Language Classes at EC.
On July 24th-25th Travelsights offer a Trip to Bath and Stonehenge. Visit the Roman Baths, the underground remains of the city and enjoy a tour of this beautiful town with its famous Georgian Architecture. You will also have plenty of free time to enjoy the other sites and the shops. En route back to Cambridge we stop at the mysterious  Stonehenge, Europe's most famous prehistoric monument. An excellent couple of days for £100 including one nights accommodation.