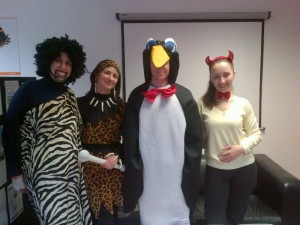 Last Friday was Comic relief. Comic Relief is a UK charity raising money to help children in the UK and all over the world. Each year we have a comic relief day.
At EC Cambridge, we think it is really important to help charitys out as part of our CSR commitments. So on Friday we dressed up in fancy dress and sold some home made cakes in an attempt to raise money for this worthy cause!
Here are some of the staff, can you guess who they are?