One of the number one rules of EC Cambridge is to practice speaking English at all times. The more you practice, the more you learn. At EC Cambridge we think that speaking English is very important. So important in fact that we do everything we can to make sure that our students are speaking English.
In class we try to only have two or three students with the same native tongue. To reduce the temptation further, the teaches will separate these students so they are not sitting together, meaning their classmates around them will only have one common language, English.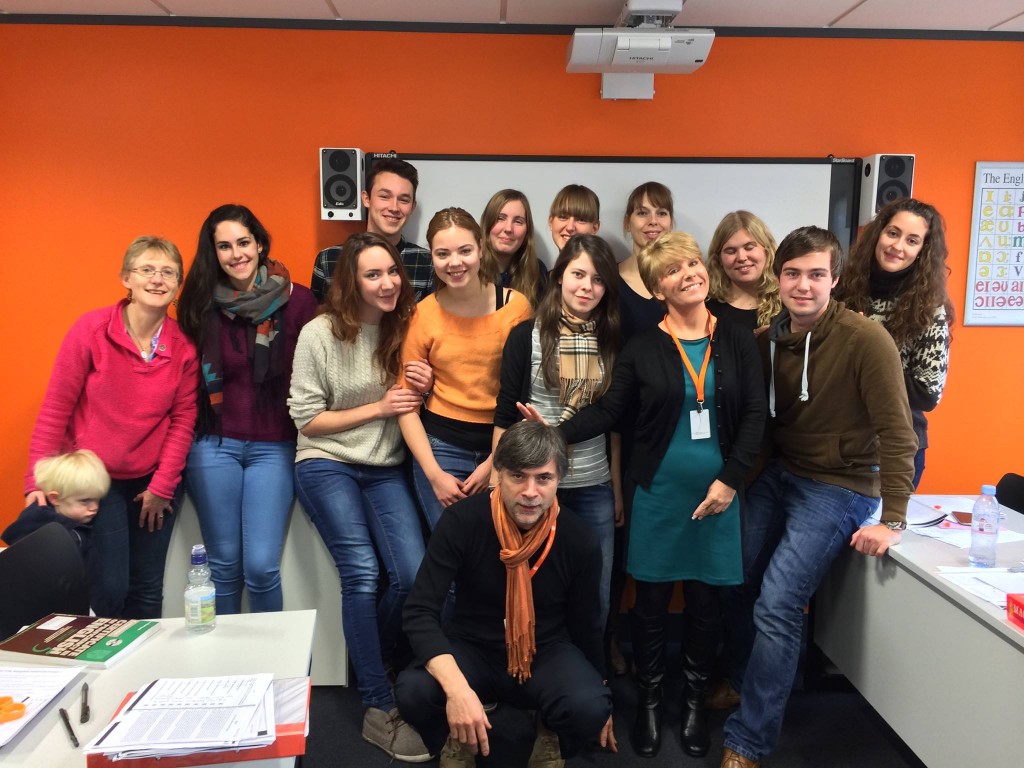 We also make sure that in our accommodation we do not mix the same language speakers. For example, if one of our host families has two single rooms for students, we always make sure that the students we put in their rooms are of different Nationalities and different mother tongues.
We encourage students to mix with other nationalities through our free activity programme. All of our students are given a welcome dinner on their first day to help them meet new people from different countries as well as lots of fun free activities for when they are not in class.
So remember if you are in EC, speak English. Its the best way to learn!