Check out this great testimonial from one of students Anderson Silva. Anderson took a General English course at EC Cambridge.
What an incredible experience! I spent one month studying English at EC – Cambridge and it was by far the best exchange program I've ever done. I took the CAE course it was really worth it! I learned a lot, not only the CAE's knowledge, but also improved the daily vocabulary. I felt quite confident and prepared for the test.
Additionally, the school itself has not only excellent teachers, but also the people are really friendly and the atmosphere is quite lively! Besides, it has a great structure, with tidy and technological class rooms, and it provides very interesting activities in the city and mainly in England. In fact, one of them that I attended was really worthwhile – The King's College! It's such an outstanding and unique building! In addition, there are different attractions in Cambridge, even though it isn't a big city as London. I used to go to pubs, cinema and bowling in the evening. Indeed, there are many leisure centres in the city, where you can play different sports and meet some friends.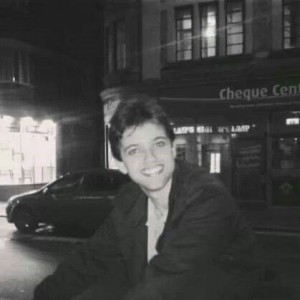 I stayed at a host family and it was interesting, since you can learn a little more about the British culture and it is a great opportunity to talk to natives. In my case, I didn't spend so much time talking to my family, because I stayed most of time in the city centre, but I would have dinner every day at home, due to the fact that the food was incredible!
So, needless to say that I'd recommend it for other students! And I do hope I'll be able to come back some day!