Anna Barbieri from Italy has been studying on an Academic Year English Course with EC Cambridge since October last year.
Here is a very honest but great testimonial about her time here!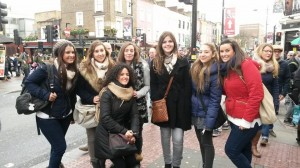 I have been in Cambridge since October and I remember that the first thought was : Oh my god, I can't believe that I'm doing this by myself. I have no friends here, no family none apart me. I'm sure that I'll feel alone. What I didn't know was that I was wrong! The first impact could be tough but after few days you figure out that Cambridge and in particular the EC School is your new family. In EC I found not only an amazing school but also a group of people always ready to help and listen to you in every moment. I would recommend the EC to everybody because I think that is an experience of growing up and a marvellous occasion to meet new people with a different  point of view. A good occasion to meet people and start socializing is take part in the school's activity. I find the welcome dinner a really good start! I really enjoy my lesson as well because every teacher that I had is amazing, always available to help and repeat in case of misunderstanding. Above all I think that the most important thing is the relationship between you and your house family (if you stay there) because they become your family for a while, for that reason the dialogue and the honesty are the first things. If you understand that you can get on well with them and become very close. I would never change mine! I'll definitely recommend this experience to anybody and I hope that the next EC students will be lucky just as me, but is not a hope, it is a certainty!!!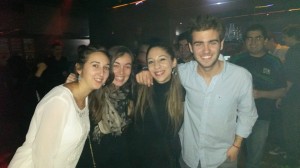 ===
EC Cambridge offers various English Courses, including Cambridge ESOL.