Andrea Graham is our Academic Year Coordinator. She is responsible for assisting students who are studying English for Academic Purposes at EC Cambridge. Here she tells us a little more about herself and gives some helpful tips on learning English.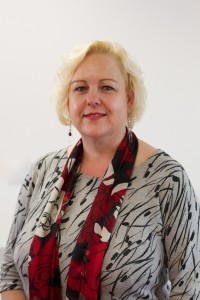 About Me
I am originally from South Africa, but I've been living in England for five years, apart from five months spent in Spain near Barcelona. My mum, two sisters and niece live here too, which is great. I like listening to music, reading and watching films. Although I wanted to become a teacher when I was young, I studied Business and Finance instead. In 2008, after working in business  for 15 years, I decided I wanted to change my life and career, and pursue my childhood dream of becoming a teacher.
Professional Experience
I studied my CELTA in South Africa at International House prior to coming to England. I taught at another English school in Cambridge for five months in 2009, and then taught abroad in Spain for five months. That was a fantastic experience, which taught me a lot about myself. I've been teaching at EC Cambridge since April 2010, and have taught English at every level from Elementary to Advanced, and successfully delivered IELTS classes. I especially enjoy teaching Business English, and find that my past hands-on experience adds to my lessons.
Learning Tips
Always speak in English, and don't translate from your language to English. Watch films in English and listen to English podcasts online. Write stories about your time in Cambridge and give them to your teacher to correct, as you will learn a lot about English grammar, spelling and punctuation from your written mistakes. Remember – practice makes perfect!
My Classes
I have always been interested in studying and learning, and I know how much effort and dedication it takes. I also know what a difference a good teacher can make to the learning process, so I like to engage my students by making lessons interesting as well as challenging. I encourage students to ask questions, do extra writing practice and actively use what they learn in lessons in everyday situations outside the class.