As well English Courses, at EC Cambridge we offer accommodation. In September we welcomed Chema to our accommodation team.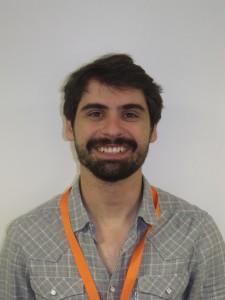 Hello!
My name is Chema, I am from Madrid and I am the student services coordinator at EC Cambridge since last September. I worked this summer for EC London juniors programme at Bushey which was a really good experience. Before that I was dedicated to playing music and touring at the same time I was studying economics in Madrid. I really enjoy playing and listening 60's and 70's music, playing football and support Real Madrid
I am really happy to be part of EC Cambridge and I am sure I will do my best, so please feel free to come to the operations office and tell us how can we help you!
Cheers