Last Friday EC Cambridge celebrated Halloween with their students. At lunchtime the student area was full to brim of students wanting to get involved in some special Halloween Games that we had on offer.
First on the list was Apple Bobbing. The students had twenty seconds to remove as many apples as possible from a bucket of water using only their teeth! to demonstrate, Matthew from our accommodation department went first and grabbed a winning five apples, however being a member of staff, we couldn't let him win. There were may contenders but the prize eventually went to Ana and Paola who also got five between them. They won two tickets to the Lion King in London!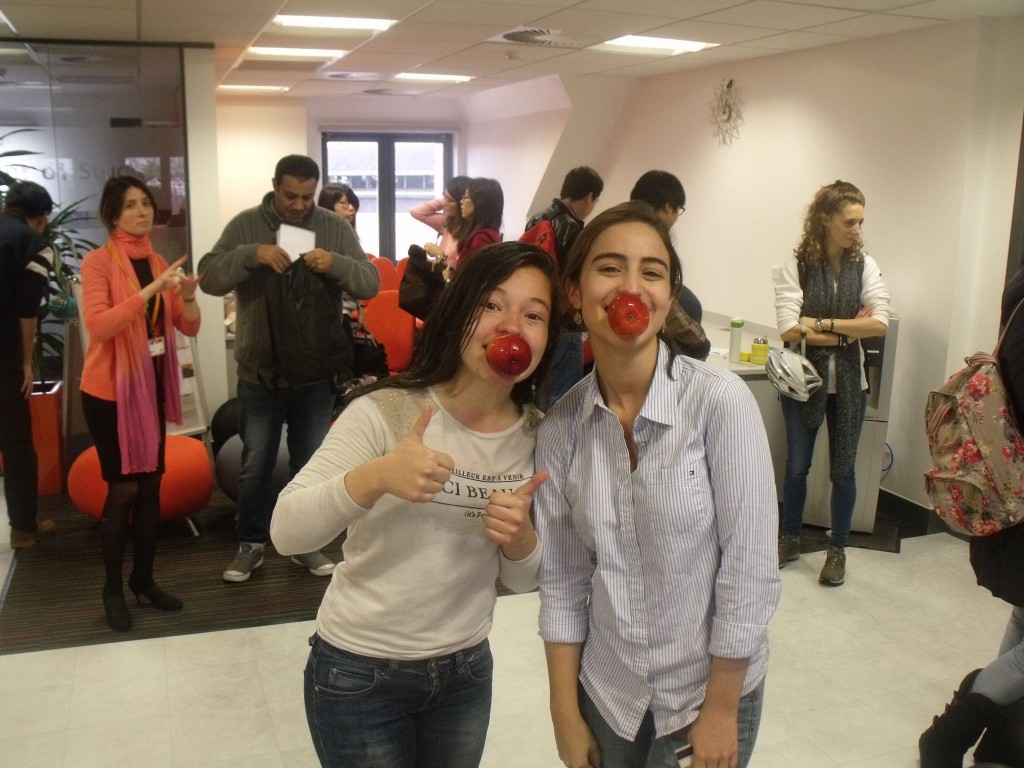 Next up was a find the rat competition. Eight rats (plastic ones, they weren't real) were hidden around various locations on the third floor. The students had to find as many as they could. One of our new students Louise, found all the rats and won a £10 Amazon voucher for her efforts!
Finally, was a witch shaped Piñata. The first two attempts from students were pretty weak but the third student to have a go was Giovanni who smashed the witch into a sweetie filled oblivion. As well as the sweets that went flying, he also won a huge tin of chocolates!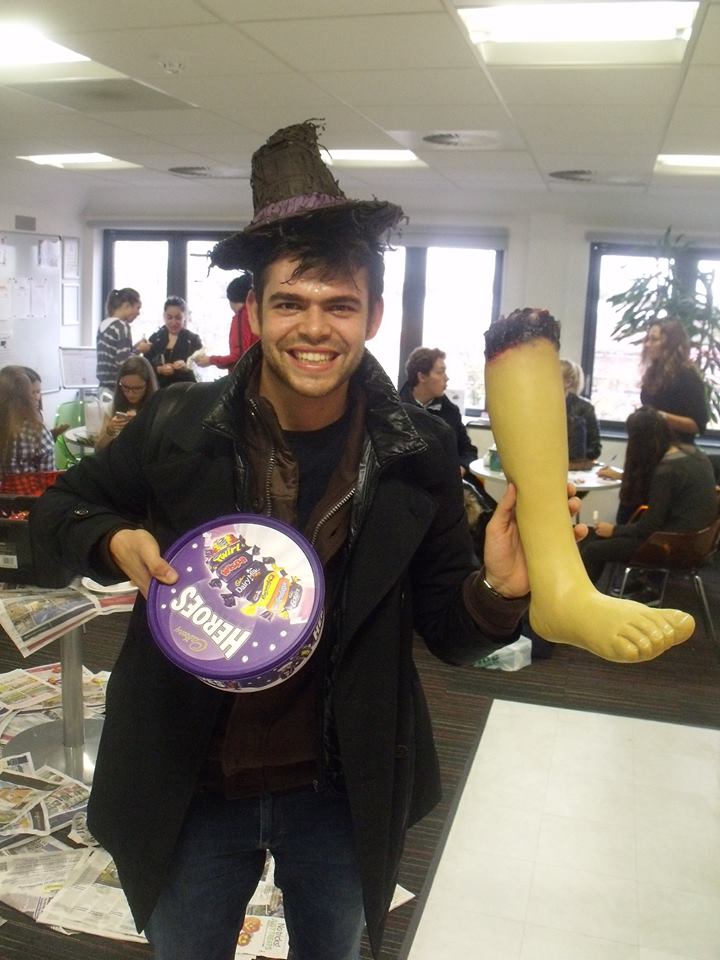 You can find more photos and Video's of events happening at EC Cambridge on our Facebook Page and if you want to join the fun and take one of our English Courses check out our website!