With 7 days to go to the start of the World Cup, a giant vuvuzela (a plastic blowing horn that when blown sounds like a foghorn/ elephant) has been mounted on top of Cape Town's famous unfinished bridge. It's said that this vuvuzela will be fitted with a truck horn and blown when a goal is scored!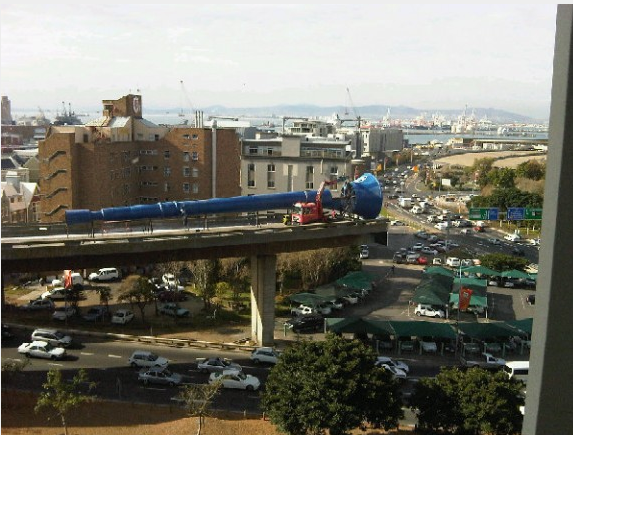 At EC Cape Town we're also getting geared up for the World Cup!
The banner below was produced by a group of Colombian and Korean students and a teacher and now hangs in our student lounge.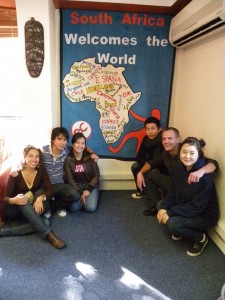 Comments
comments