About 30 students met for the EC football tournament held recently at a football pitch in Clifton. Not your ordinary football pitch, this one is surrounded by the sea and offers breathtaking views of the mountain!
On arrival a dilemma arose in that it wasn't decided who would be the referee- step in Lizeth! Lizeth, EC Cape Town's very own 'Naomi Campbell', showed that she wasn't just a pretty face and used her knowledge of the rules of the game to make strict and fair decisions as the referee.
A football match with a difference, the one game that was played lasted a marathon 4 hours!
Teachers Jeffrey, Adele & Nasreen went along as spectators and say that everyone had a lot of fun and cant wait to bring out their vuvuzelas again for the next tournament!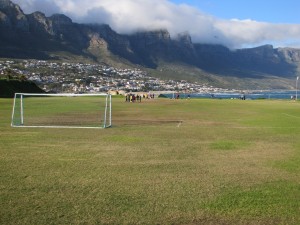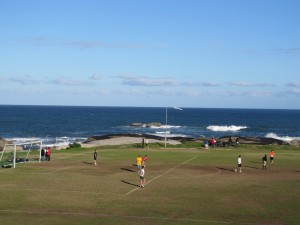 Comments
comments