Our intern, Karolin, who arrived in South Africa & started with EC Cape Town at the beginning of  September tells us about her best day out in South Africa since being here:
On Saturday 18th September I went to the Atlantis dunes in the north of Cape Town and had a very sandy and dirty sports trip!
First was sand boarding where we were welcomed with a high-speed ride through the dunes in our instructors Jeep. This guy was freaking crazy! But that was the best introduction to have before lots of hard falls.  Our instructor taught us how to stand on the board, how to move and how to fall (very important!). It was a very nice feeling to slide down the small hills without tumbling down!
Afterwards we went to the next stop for quad biking. For one hour we each got a quad bike and in groups of 5 people we drove through the huge sandy area and it was so much fun! It took a few minutes to find the key to driving the quadbike but then it was pretty easy to take the curves, puddles and small hills.
I would definitely recommend this experience to anyone coming to Cape Town!
Karolin Riehn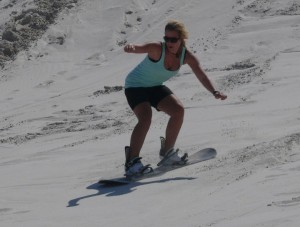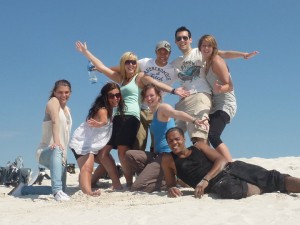 Comments
comments