EC teacher, Lavonne, set off 2 months ago with her caravan to the Transkei (a rural area on the East coast of South Africa known as the Wildcoast). Here she is teaching English to children who have never learnt to read or write and can't speak much English!
She has a blog documenting her inspirational journey and experiences in the Transkei. Visit her blog – 'Diary of a Wildcoast Gypsy Girl'- at http://wildcoastgypsygirl.blogspot.com/
Lavonne is also a photographer so we'd recommend visiting her blog to see the amazing pictures she's taken capturing the people & places of this fascinating, largely undeveloped area of South Africa.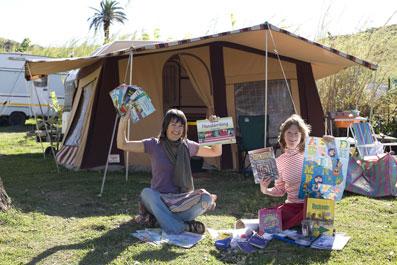 Above: Lavonne with fellow EC teacher Milli. Milli visited Lavonne recently and took up a pack of learning materials put together by Chris (ADOS) & Nicoletta (DOS) to help Lavonne with teaching.
Comments
comments