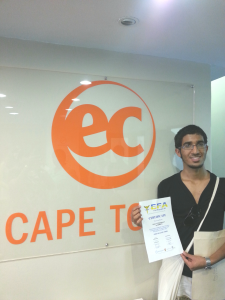 by Sheetal Makhan / AYC
Congratulations to our student, Aiman SO Babalghoom who has just received his qualification in First Aid, Level Three.
Aiman started started at EC at Beginner Level in 2011 and in ten months moved to Upper Intermediate. After a break, he's back in Cape Town currently in the IELTS Exam Preparation class.
Comments
comments