Currently we have 2 interns at EC Cape Town. Alice who helps the academic department & Susanne who helps the administration department. Here they both share some more about their time in Cape Town & their internship:
Interning at EC Cape Town is absolutely fantastic: you meet great people from all over the world, work with brilliant teachers, academics and administrative officers, pick up some South African words, go out with teachers and students, discover the city and the South African culture and live magic moments. If you are lucky and willing to teach in the future, you may also be able to give free grammar lessons to beginner and elementary students. This can tremendously help you getting acquainted with the teaching of English and you may like it lot and find it enthralling.
Working at EC is a great chance to have fun while learning and you may be very proud to be part of the EC school team.
– Alice, France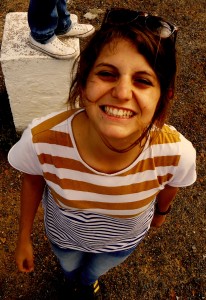 It is me, the intern…
You might expect from the headline that I am going to talk about me. But I actually want to speak to you about what is Cape Town for me.
Cape Town is…
… a natural beauty, and I'm seriously thinking about how I can fit Table Mountain in my suitcase.
… when you have only 3 seconds to cross the street before the pedestrian lights turn red again.
… having amazing and open-hearted colleagues and you know already that you will miss them!
… going to a Red Hot Chili Peppers concert, without having a ticket!
… chilled, friendly and fun!
… getting addicted to Lion's Head and Coke in those small glass bottles, as well.
… chatting to so many different people from all over the World.
… EC Cape Town and its pleasing surroundings.
… eating out and getting a little big belly.
.. coffee and by the way, is coffee the Cape Town's new wine?
… having a braai and the whole neighbourhood knows it.
… this awesome shop in front of the house where you can buy everything.
… watching an old couple who is enjoying a nap on a bench at the crowed Waterfront.
… that guy who prepares the best flat white every morning and likes laughing with you.
… driving to Chapman's Peak with "Hank" the old Mini Cooper! Yeah!
… all these things that makes me not want to leave!
… an amazing and fantastic city, you know it, guys! So, enjoy!
– Susanne, Germany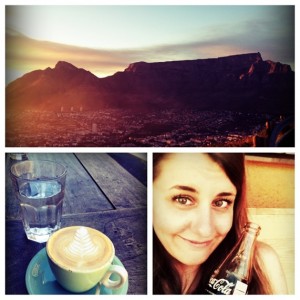 Comments
comments