This week our Accommodation Officer, Rifqah Brenner, celebrated 5 years working at EC Cape Town! Here's what Rifqah had to say about her time with EC:
"To me, waking up in the morning and feeling excited about being EC Cape Town's Accommodation Officer is very important. Your day is always different with Accommodation feedback and issues, whether it is positive or negative. I quickly learnt that understanding various cultures and nationality types are most effective when dealing with people from all over the world, a truly unique experience.
The team I have been working with for the past few years are beyond words. Together, we are a well-oiled engine!
I was also fortunate to be nominated and to partake in EC's 'Take-Off' programme where I was exposed to various developmental methodologies. This gave me a new confidence and boost and enabled me to grow tremendously.
5 years at EC has gone by and I still wake up in the morning wanting to be part of it all!"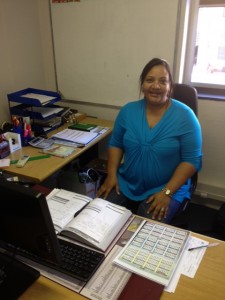 Comments
comments