The inquisitive students from the Intermediate 4 class visited the Islam Expo in Bo-Kaap. They had to practice their question forms and report writing skills. Well done!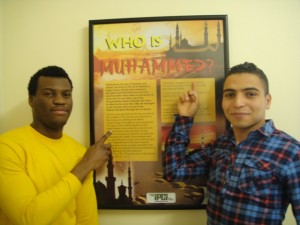 Americo from Angola and Mohammed from Libya.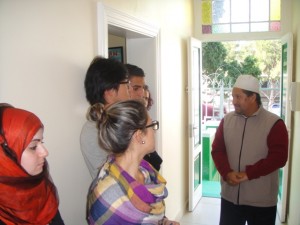 The "uncle" at the expo answering questions.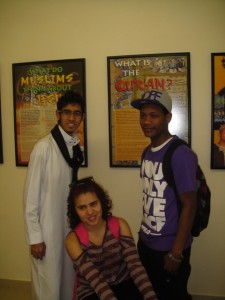 Haithm from Yemen, Jessica and Manual from Angola.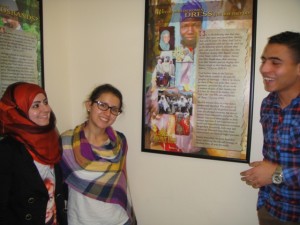 Izdehar from Libya and Alexandra from Colombia being
informed by Mohammed from Libya.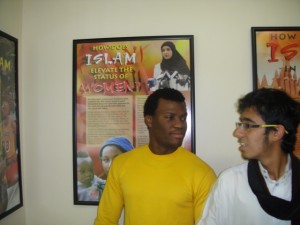 Haithm informing America.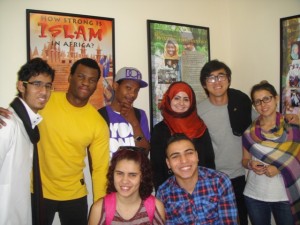 The Intermediate 4 Class.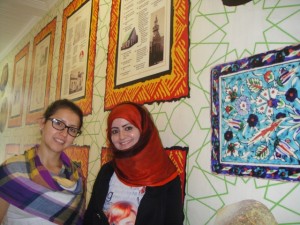 Alexandra and Izdehar in front of a mural depicting
the origins of Islam in Cape Town.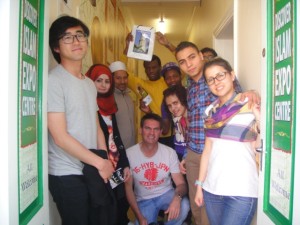 Hardie and the Intermediate 4 Class. Americo is holding up our "goodie bag".
Comments
comments