Staying with a real English-speaking family is a great way for students to practice their English and to learn about the local culture. At EC Cape Town our Accommodation Coordinator, Rifqah Brenner, regularly recruits new host families in South Africa & visits current host families to ensure suitability & that EC's standards are met.
Check out this testimonial from a student currently staying at a host family in Bo Kaap:
"My name is Nicolas and at the moment I am living in Bo Kaap, just a couple of minutes away from EC school. I've got a room for myself, which I can lock whenever I like. My host mum is a really lovely woman. She cooks absolutely awesome food and she can't do enough for me. All in all I feel at home at Salama's place. I recommend living with a host family.
Nicolas Roetlisberger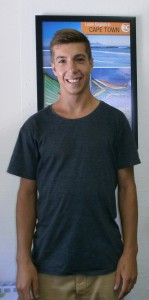 Comments
comments