South Africa is a majestic place with beautiful landscapes, amazing views, varieties of animals that to most are only seen on television or even in magazines. What an amazing place to experience the glories of a South African sunset and the only place to see the famous Mountain shaped like a Table. Here at EC Cape Town, South Africa's school of English, we are proud of the exceptionally beautiful City we live in and we love showing it off to our extended family (our students). We love to show our students what we call home, and in that same breath we love it even more when students go back to their beautiful countries and show off the beauties of the Mother City, Cape Town. I have compiled a list of 5 Fantastic activities to do while studying at EC Cape Town, these are a list of total "must-do's" all because it is super cool, and Proudly South African, take a look:
1. EC Cape Town Free Activity: City Walk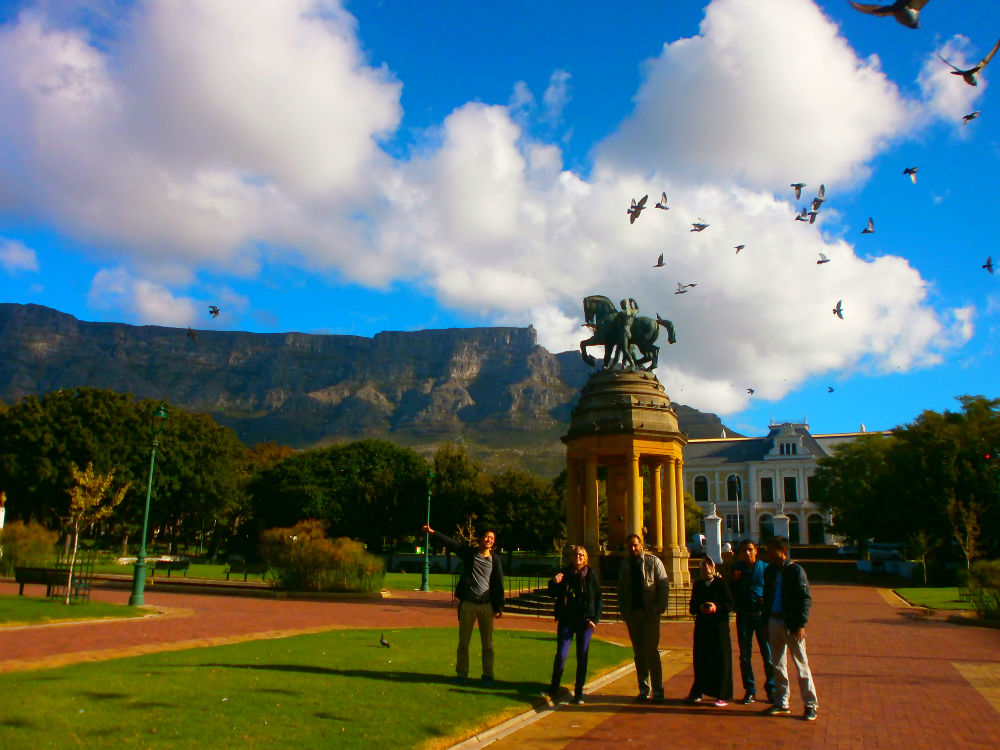 -EC Cape Town offers quite a few exciting opportunities  for our students and the Free City Walk is one of them. Our City walk takes place every Tuesday after class hours, a teacher takes students that are interested in knowing all of Cape Town's good coffee shops, restaurants and shops, also showing students our beautiful Mother City . This is an outdoor activity whereby students walk in and around Cape Town and with this unfortunately we need to ensure that the ever changing Cape Town weather is good enough, so therefore this means that if we are experiencing bad weather the City Walk will then be postponed to the next week and Tuesday. So why not join in on this exciting free activity, you've got nothing to loose just a whole lot of information to gain:).
2. Lions Head Hike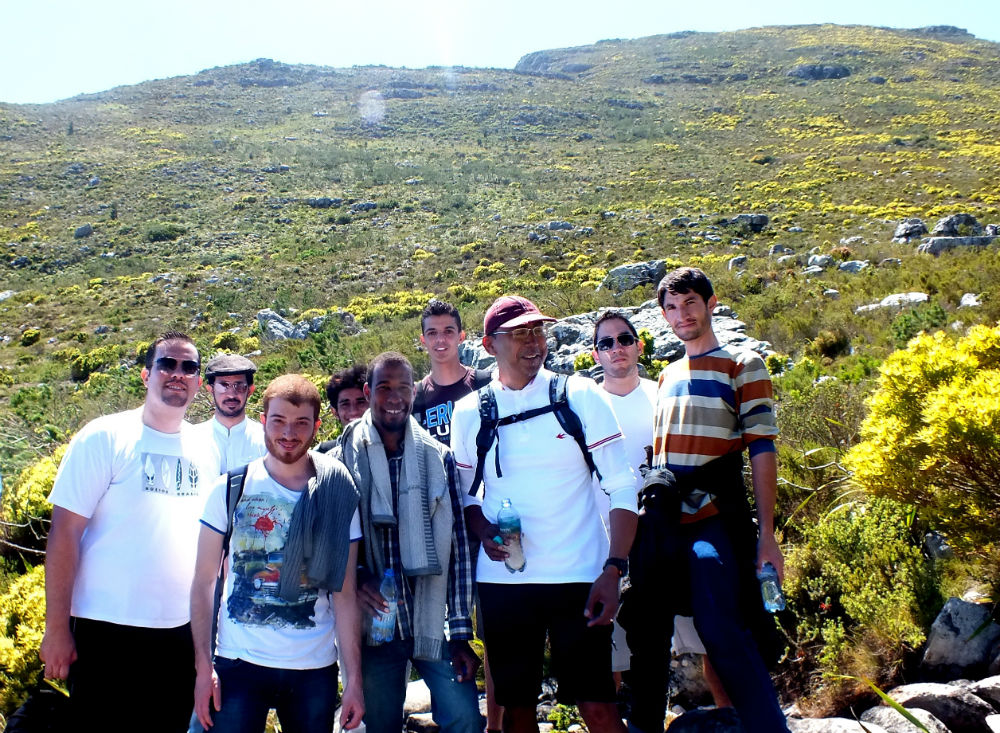 – If you're the type of student that loves to experience nature and see all of the beautiful views of Cape Town, you will love this next activity EC Cape Town has to offer. One of our favorite  outdoor experiences has to be hiking! We love to feel the adrenaline rush, build some extra muscle all whilst experiencing the beauty of mother nature. This activity happens after class time and requires students to come with money for the taxi, a pair of proper shoes (comfy sneakers), water bottles (with some water in or energy drink) and some snacks to nibble on. The hiking trail is best described as a moderate slope and has fantastic pit-stops to take a few snapshots of the trail. The best part of the hike would have to be when you have reached the peak, this is the only place where you can see a 360 degrees view of Cape Town! Beauty in its finest form- and one you simply need to experience.
3. Ten Pin Bowling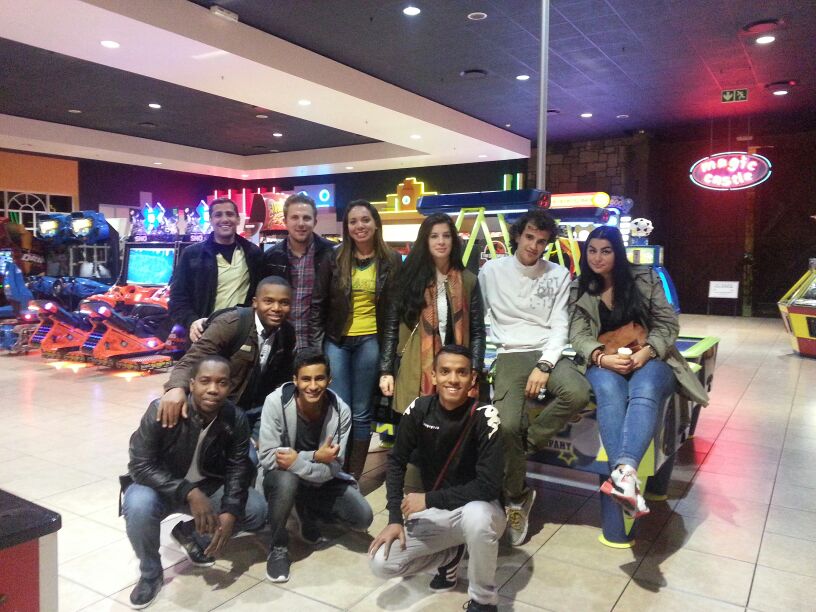 – If you are a fan of Ten pin bowling, or love game arcades then you should definitely join in on this cool activity. This is an indoors activity that takes place after class time at the beautiful Grand west Casino. Students join an intern to this activity and all they require is money for the taxi, their games and food. Grand west is home to the beautiful Ice skating arena, Game arena and plenty more. If you are a lover of games and all things fun or if you need to relax and have a good time this would be a definite must do while visiting EC Cape Town.
4.EC Cape Town Free Class Activity: District Six Museum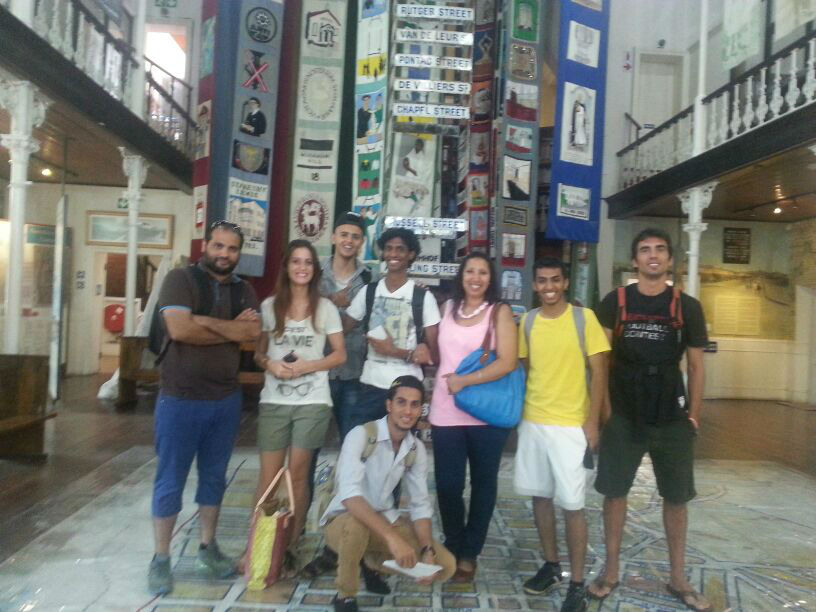 –  Who says that you have to be limited to a classroom when studying at our English language school in South Africa, EC Cape Town? Our teachers love taking lessons to the next level by taking their classes on outings, by having them learn English as well as some of South Africa's heritage, this is a perfect example of one of the places teachers usually take  their classes to visit. These class outings happens during class time, but is strictly focused on the lessons at hand. This is definitely something to look forward to as it is informative as well as fun.
5. Sunset at Table Mountain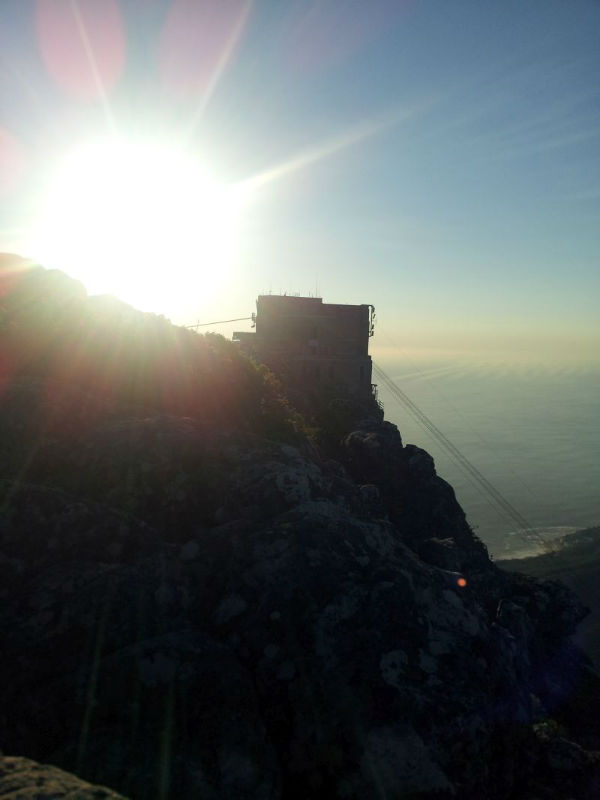 – Cape Town is known for many things but  is known MOSTLY for the iconic Table Mountain. We at EC Cape Town love showing students just how beautiful Table Mountain can be, and we love to show each and every aspect of this, what better than taking students up the Mountain via Cable car and having them experience the most breath-taking sunset ever! This is an outdoor experience and students are required to bring some money for the taxi as well as the cable car, also to bring along snacks to nibble on or some extra money as there is a restaurant at the top of the Mountain. Lastly we advise that students take as many pictures as possible, a sunset like this is something that could be admired over and over again.   The above activities are a few but not limited activities that we offer to or students. We have weekly activities for our students left at Reception in a little leaflet form compilation called a Whats On guide. If you have some free time and would like to explore Cape Town and its surroundings feel free to get a guide, or you speak to Ophelie and/or Danushca at Reception.
__________________________________
Remember to follow us on Facebook or Twitter
RELATED BLOG POSTS
FREE ACTIVITIES WITH EC CAPE TOWN
Share your #ECEXPERIENCE with our global community of EC English students
Comments
comments