Last year, Otman Altalis from Libya arrived to learn the English language in South Africa. He completed his time studying at English School EC Cape Town for 7 months and kindly wrote us a letter of gratitude with a drawing to show his appreciation of the school.
" It is a small gift for EC School that is my mother in South Africa.
I can't forget it when I arrived here I didn't understand any word, but now I can speak with people.
I extend my greetings to EC School every moment. Thank you for your concern. EC School is sunrise in my opinion. "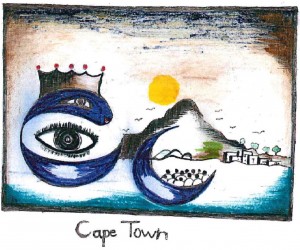 Dear Otman, we are really happy that you enjoyed your stay at EC and we wish you all the best for your future!
__________________________________
Remember to follow us on Facebook or Twitter
RELATED BLOG POSTS
Comments
comments