This Friday is a sad day at EC Cape Town as Abdul, Kaashiefa and Kevin are leaving us. Abdul worked at English School EC Cape Town for 4 years, whereas Kaashiefa and Kevin worked for the last 2 months.
" It is with great sadness that I have to say farewell to all the wonderful staff and teachers of EC Cape Town and also not forgetting the amazing students from all across the globe. I would like to say that it was an absolute pleasure for me to be part of the EC Family and to serve all of you for the past 4 years. I will never forget you and you all have a special place in my heart. Farewell my friends!" Abdul Jacobs
"I would like to thank all the EC staff, teachers, students that made my experience unforgettable and helped me through my studies and my internship. It was really nice to meet you all, I won't forget you! I'm going to travel around Africa for the next few weeks but you're welcome to visit me in Switzerland!" Kevin Gasperi
"I've enjoyed the time that I spent here at EC being part of the EC family. It's been a great experience both personally and professionally. I will miss Kevin especially and wish him all the best in his future endeavors. I hope he will return to Cape Town soon! This is not a goodbye from me as I will keep in touch with my EC family!" Kaashiefa Majal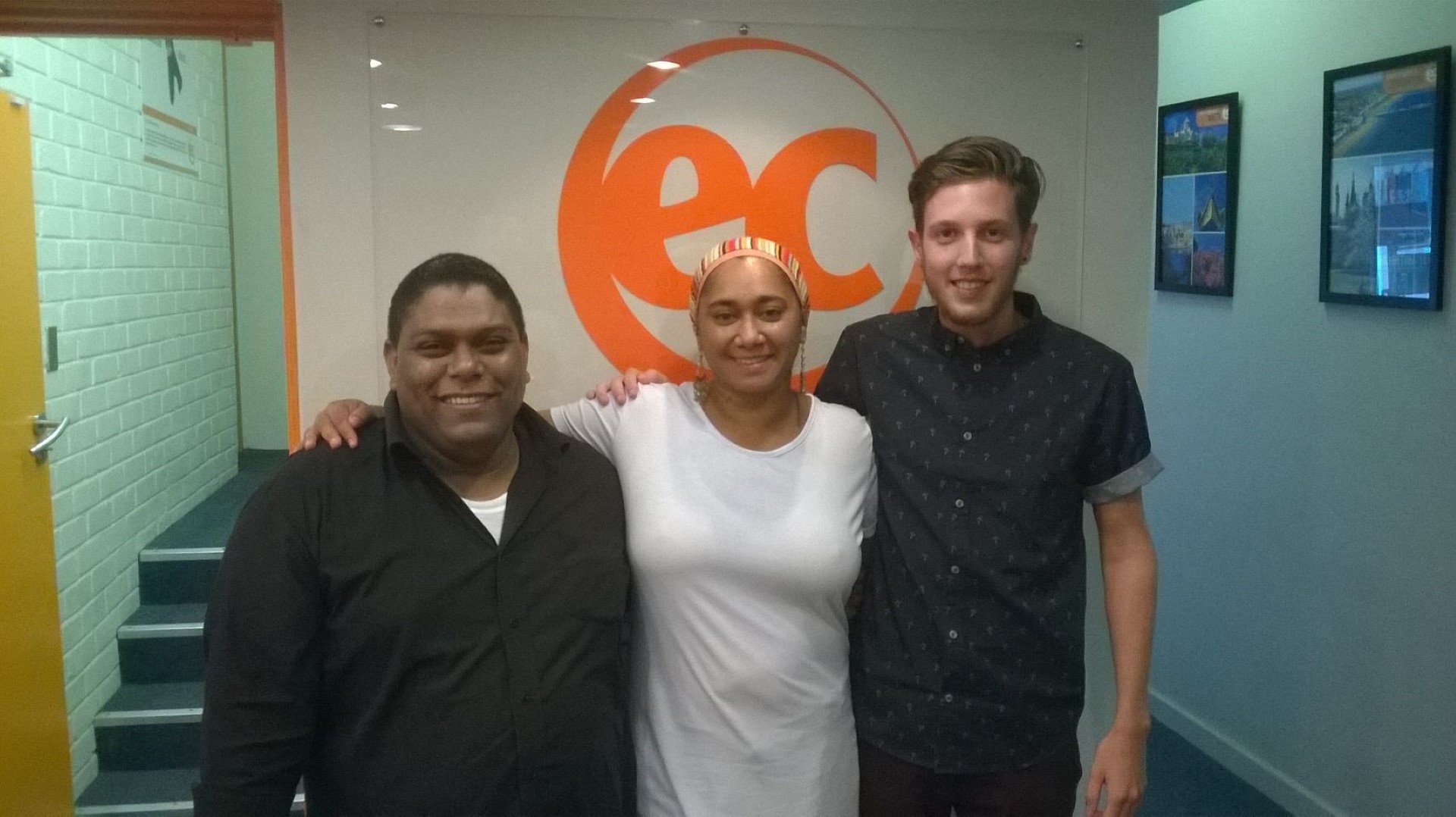 In addition, some of our EC staff would like to show their gratitude about the hard work they have done and their assistance with the students.
"It is a sad day indeed. Today we bid farewell to the most important person at EC. Abdul has been with us for a long time and has really crept into the hearts of all of us especially our students. One could always count on Abdul for a warm welcoming smile. His soft and gentle nature will be sorely missed but we wish him only the very best and that all his future endeavors be successful!  We also bid farwell to our Administrative temp Kaashiefa and our intern Kevin. There are no words to say Thank You for your helpfulness, your effieciency and your friendly disposition with our students. Both of you have done an outstanding job and we hope that you will be back really soon." Rifqah Brenner
"Kevin started at EC as a student. He then took the initiative to become involved within our company and work as an intern, managing the social programme and student activities, plus assisting with administration and general support to the management team. Kevin is a fast-learner and just slipped into the position with ease. He is well-liked by all the students and staff at EC. He has done excellent work for us in such a short period of time. We wish you well, Kevin! Enjoy your travels and best of luck with your future studies and career choices." Monica Boshoff
"Kaashiefa took over the administrative department while Rifqah substituted for Zubeida's leave. She did such an excellent job we hardly noticed that Rifqah was missing at her desk! Kaashiefa is so flexible and has positive energy… she was always keen to help out with anything and assisted both students and the management team on all levels. She works efficiently and her friendliness is infectious. Plus, I had the benefit of having tasted her cooking and baking skills… DELICIOUS! Thanks for catering for my daughter's birthday party!" Monica Boshoff  
"Kevin and Kaashiefa have been an indispensable part of our team since they arrived. They have contributed to the smooth running of our department and the social programme.  They are going to be missed as they bring an easy and efficient energy into the school and we appreciate all the hard work they have put into our department. We wish them well for the future and whoever is lucky enough to get them, we know they will be a valuable asset to your department. Good luck, new friends and see you soon." From Monica (Director of Studies), Hardie (Assistant Director of Studies) and Anthea (Academic Year Coordinator)
__________________________________
Remember to follow us on Facebook or Twitter
RELATED BLOG POSTS
Departing students and staff members
Comments
comments