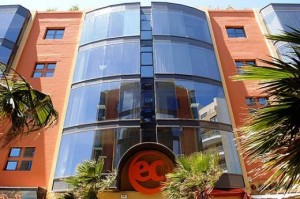 Want to get serious about your English in 2010? Then it's time you took an English language course with EC!
Think of how much you can do with a better level of English. From making overseas travel easier to giving your self an advantage in the workplace, speaking the world's international language will give you more opportunities and will improve the quality of your life.
Get well prepared for your trip by checking all of our prices for 2010; our new price list is available now.
Choose from a number of excellent English courses and accommodation options to suit your specific needs.
EC has English schools in London, Cambridge, Brighton, New York, Boston, San Diego, Cape Town and Malta.
Comments
comments