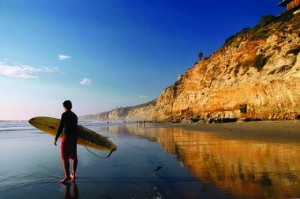 Surfing. Is there a cooler activity than surfing? No – no way. Even the word is cool. How envious will all your friends be when you tell them you learned to surf when you were in San Diego? You'll even have a surf certificate to prove it.
You can now combine your English language course with surfing lessons. Take lessons over 1, 2 or 3 weeks – that's ten hours of instruction per week (2 hour session per day – 5 days a week). The good news is that the lessons are for English students of every level.
With a maximum of 10 students per class, you know you'll be safe and well instructed as you ride the waves in the Pacific Ocean. I'm going to repeat that phrase because it sounds amazing, 'as you ride the waves in the Pacific Ocean'. See.
2011 EC San Diego English and Surfing:
Surfing course, including wetsuit and board rental: $400 per week.
Being the envy of all your friends: priceless.
Surf's up, dude. Don't miss out.
Comments
comments