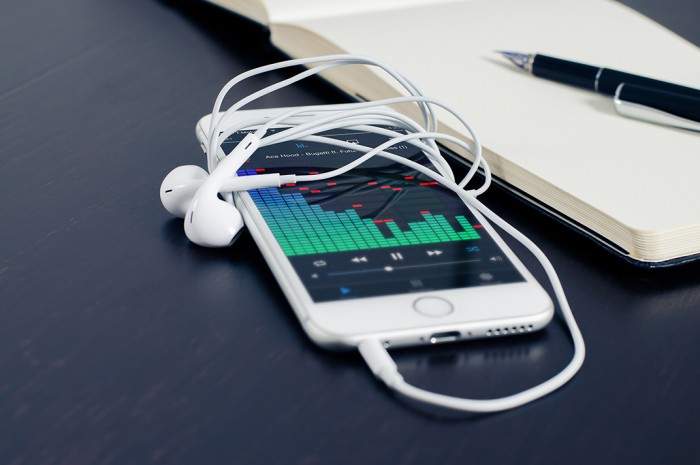 Music is an essential part of being human; the right song can affect moods, strengthen your concentration, and have a huge impact on the emotions you feel. Music is also an immensely powerful tool for bringing people together in a collective love and appreciation for a specific song, genre, or musician – and let's not forget about getting together with friends for hilarious karaoke sessions! If you're learning English, songs can also help you to improve your listening skills in a fun, laid-back way. Here are 3 key benefits of using music to improve your listening skills in English:
1. Maximum Focus
Listening to classical or instrumental music is the perfect way to boost your concentration, no matter what you're studying. If you're not sure where to get started, try hitting the 'Focus' genre on Spotify – a great free platform for listening to almost any song you can think of!
2. Memorise & Discover New Vocabulary 
Listening to songs in English while following along with their lyrics is a fantastic way to discover new vocabulary and memorise commonly-used expressions and idioms that will help you become more familiar with the practical side of language. When you discover a new word, remember to write it in your vocabulary notebook, look it up in a dictionary, and try to use it in a sentence! When you're done, talk to your classmates or teacher to check that you've understood it.
3. Rhyme to Remember 
When words sound similar, we say that they 'rhyme'. Rhyming is an important technique to help us remember anything from phone numbers and addresses right up to entire songs or poems! In the world of language-learning, rhyming is the perfect way to remember how to pronounce certain words. (e.g. 'course' [/kɔːs/] rhymes with 'horse' [/hɔːs/]).
Want to improve your listening skills right now? Take a look at this EC Learn English lesson we've prepared using 'Wonderwall' by Oasis!

Comments
comments