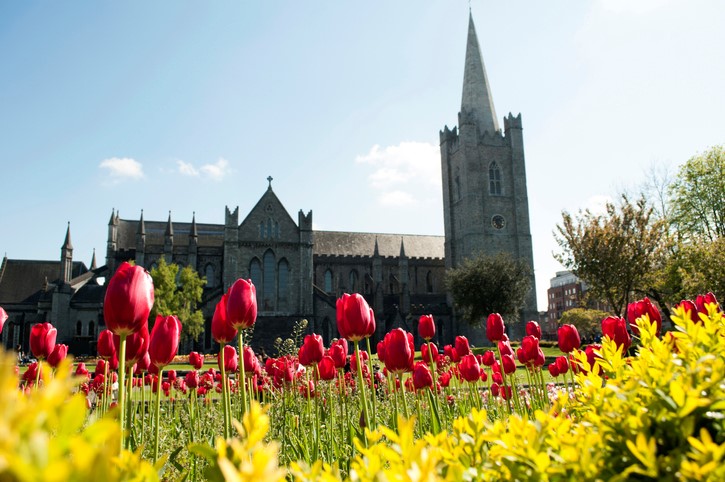 Since April is one of the cheapest months to travel abroad, how about scheduling a trip to learn English in Dublin? It's the capital of Ireland with an incredible historical heritage and at the same time is one of the most cosmopolitan cities in the world.
In European countries such as Ireland, the landscapes change completely according to the season. Spring, for example, transforms the city and the winter grey gives way to green parks and colourful flowers.
This transformation begins in April, when temperatures start to rise and the days become longer and sunny, which gives you more time to enjoy everything the city has to offer.
Even If you travel to Dublin to study, you will still have plenty of time to spend time with friends, see the sights of the city and practise English with the natives.
Are you interested? See 3 great reasons to start preparing your trip to this enchanting destination today!
Low season means more money in your pocket
Travelling in months that are considered low season – like spring in the Northern Hemisphere – can be a great way to save money. This time of year, it is easier to find cool discounts from airlines.
Keeping an eye on travel websites and buying tickets in advance will likely help you to reduce your budget, which gives you more to spend on cultural programmes and learning English.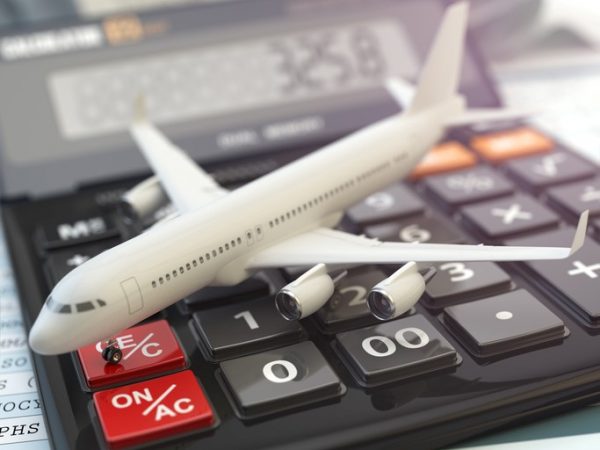 Mild climate, young and open population and amazing landscapes
Travelling to Dublin in the spring makes for dazzling landscapes. In addition to experiencing a climate with pleasant temperatures and longer days, you will have the opportunity to live with a young and relaxed population, which is great for those who are learning to speak English.
In addition to the climate being perfect to enjoy outdoor activities, you can also see a variety of tourist sites, ride a bike through more than 15 km of green parks scattered around the city and live with a friendly and receptive people. Dublin is undoubtedly a great option for studying English abroad.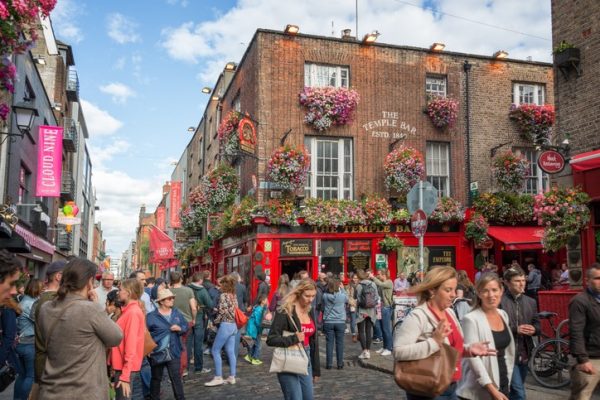 Study English abroad
You can also combine something practical into your Dublin experience by taking an exchange or a preparatory English course that meets your needs, whether it is focused on basic skills or even for work.
When searching for language courses abroad, keep in mind your goals and see if the school suits them.
To help you choose, consider the following questions:
• How do you want to learn English? Do you want to stay in the classroom or do tourist programmes and live the local culture?
• Do you want to study in groups with the possibility of meeting people from different locations around the world or prefer a more personalised service?
• Is it important that the school offers accommodation in the package or do you prefer staying in hotels and inns?
• Are the school facilities and location important?
All of these points will help you to schedule your trip and enjoy only unforgettable moments.
Want to know a place that can help you choose the best language courses abroad that meet your exact needs?
Contact EC English today and enjoy learning English in Dublin!
Comments
comments