Whether you take a Cambridge or IELTS exam for a professional, personal or advanced study reasons, there's no doubt that it's a great way to raise your standard of English. You will feel an enormous sense of achievement on completion because you know the level of hard work and dedication that you put in. Students come from all over the world to take these exams and recently we spoke to two students from EC Malta.
Elouise is a recent graduate of the IELTS programme. Francisco is a graduate of the Cambridge programme. We asked them to talk to us about their experience learning English in a foreign country. We asked them to tell us about their feelings and what they'll do next. So, from the mouths of real English students, please meet Elouise and Francisco.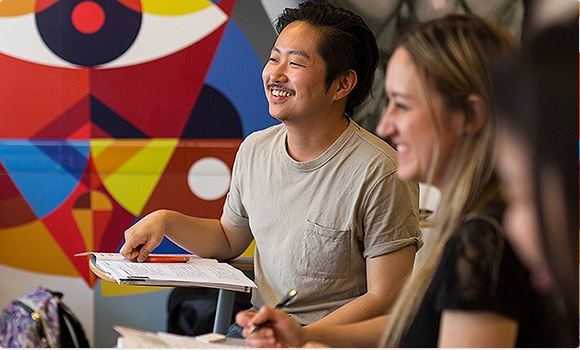 Elouise Seyb, 22, from Germany
Why did you decide to come to EC MALTA? What are your plans for the future?

I decided to study English at EC MALTA due to the IELTS exam which I had to take for my application for university. Since my level of English needed to be improved and EC offered the IELTS preparation course, I firstly booked lessons for 4 weeks. Luckily, I could get the results I needed to apply for a course at the Leiden University in the Netherlands. I'm glad to say that from September I am going to attend the Bachelor's Degree in Psychology in English course.
What was your experience at EC MALTA like? Do you think that what you have achieved here will help you in your future experience at university?

My experience at EC MALTA was amazing and it is almost impossible to put it into words. I enjoyed it so much that I extended my course because I started to do an internship in the Academic Office and at the same time, I continued attending the lessons. Considering that I've lived in Malta for 8 months in total, Malta has already become a home for me. I am quite sure that I have learned much more than a language. The experiences I made here will definitely help me at university. I improved my language skills and became more independent. I also learned how to deal better with different kinds of people as well as with difficult situations.
What is your best memory from your experience at EC?

My best memory is that I met people from all over the world while I was studying and improving my English at the same time. I got to know different cultures and built strong friendships. I am going to miss the time that I spent in class, during the activities from school and the free time here in Malta.

Francisco Jose Machado Blanco, 18, from Venezuela.
How was your experience on the Cambridge course?
The experience on the Cambridge course was one of the best that I've ever had, due to the way that the course is organised. Moreover, it was a great opportunity to create very good relationships with people from different countries and cultures.
What are your plans for the future? Do you think that this experience at EC Malta will help you achieve your goals?
After this course I will go to Barcelona to start my studies in Business Administration and Management. In addition, I think that this experience will help me a lot in my future plans and in achieving all my goals because here at EC Malta I have learned more than just English. I'm very glad for this experience and I wish that everyone has the chance to come and live the amazing journey that Malta has been for me.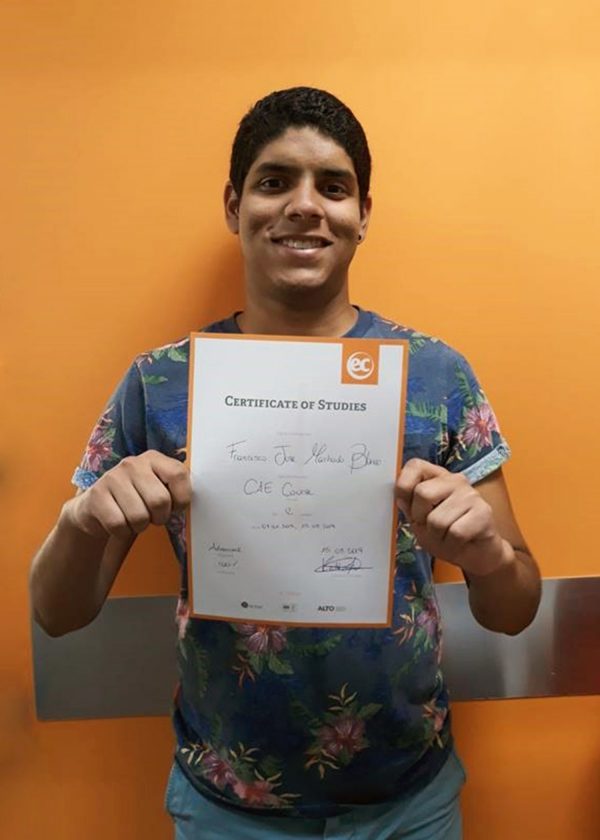 Thank you to Elouise and Francisco for sharing your English learning experiences with us and we wish you the very best in your future! Are you planning to study English abroad? EC offers classes in a variety of tempting locations around the world and they're waiting for you.


Comments
comments