Thursday 28th November is Thanksgiving 2019 in the US, and what a great time to be there! This holiday is traditionally celebrated on the fourth Thursday in November, as decided by President Roosevelt in 1941. However, it's a tradition dating back to the 17th century, when native Wampanoag Indians and newly settled pilgrims shared a meal to celebrate the first food of the harvest. Thanksgiving now surely looks a little different to back then, but one thing is for sure, and that's that it is one epic feast. So, if you're learning English in the US, read on and we can show you how!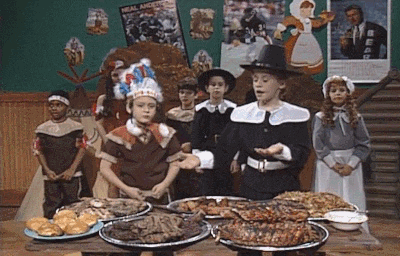 Brace yourself for a lot of food!
If there's one thing that's for sure, you can expect food, food and more food. Thanksgiving dinner usually incorporates all or any of the following: roast turkey, sausage meat stuffing, sweet potatoes, creamy mashed potatoes, creamed corn, cranberry sauce, green bean casserole and lots and lots of gravy. Let's not forget dessert, which may be apple pie, pumpkin pie or pecan pie. That's what you call a harvest, right?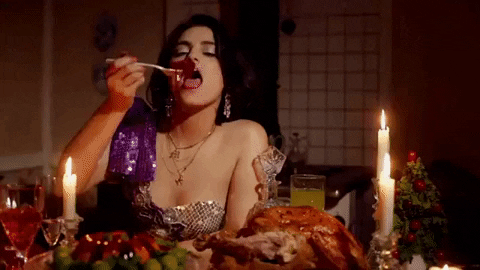 Organise a Friendsgiving
Thanksgiving is a time when everyone and anyone heads back home to be with family. Sometimes, this just isn't possible, whether because of distance or work or other circumstances. When this happens, people will get their friends together instead and organise what is lovingly known as a 'Friendsgiving'. This one is so popular, that some people will host a Friendsgiving and still travel home for Thanksgiving! Double the feast means double the fun.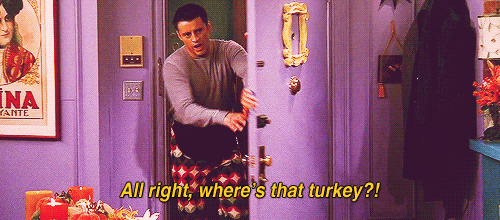 Potluck dinners are the best
A very popular option for everyone from friends to travellers to visiting students. A potluck Thanksgiving dinner is when each person brings a dish to the party. A potluck is much less work for the host and is a nice way for everyone to be involved. It isn't just one person responsible for all the cooking and it makes it much less stressful on people's bank accounts. All without missing out on any of the merriment or any of that delicious, delicious food.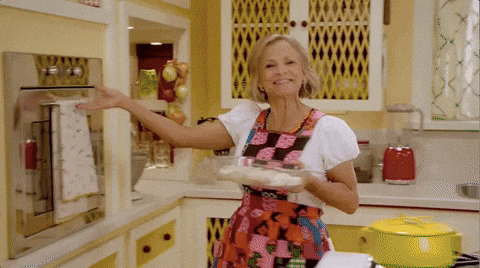 Thanksgiving the EC way!
EC schools in the US love any excuse to celebrate with their students and Thanksgiving is no exception. There will be a Thanksgiving potluck at EC Boston on the 26th November at 2:30pm in the student lounge. All students will be asked to bring a dish and share with each other. EC New York have planned a Thanksgiving lunch on 27th. They'll be serving turkey/ham, stuffing, mashed potatoes, macaroni and cheese, and pie. You can also get your hands on tickets to the "Christmas Spectacular" dance show by the world famous Rockettes! A real New York tradition.
Thanksgiving the EC way, cont'd…
At EC San Francisco, go along to the potluck cookout at the Tehama apartment on the 27th for an amazing day with students and staff. On Tuesday 26th, EC Washington, DC are having a Thanksgiving with a twist! Each student brings a traditional dish from their home country to a potluck event. It's an opportunity to learn a little about where each student comes from and exchange recipes and traditions with each other. This takes place Tuesday 26th. Heading south to students in EC Miami, get ready for Thanksgiving celebrations on Wednesday 27th. They will be continuing their tradition of providing the turkey, while students contribute by bringing a food of their choice.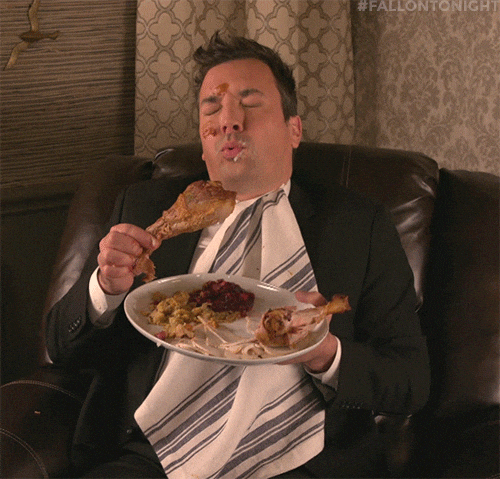 What happens aside from eating?
First and foremost, football! Yes, you heard it right and this year it's Detroit Lions vs Chicago Bears and Dallas Cowboys vs Buffalo Bills. Even if you're not usually a fan, it's very enjoyable to lose yourself in the adrenaline of the game while building an appetite for the impending feast. After dinner, many people go for a walk or if you can manage to resist the sleepiness, party games and card games are a must. It's the perfect way to ease into the evening, before you sneak back to the kitchen for a sandwich of leftovers…
Now you know what's happening and where, make sure you get involved! If you're in a different EC school or make your own plans, let us know about it and what you'll be doing. We'd love to know! Just remember to leave your jeans in the wardrobe and get those gym leggings on for maximum stretch and maximum eating potential.


Comments
comments