December is here! We all know that means only one thing. The countdown to Christmas begins TODAY! We're talking snowy scenes, the big man in a red suit, or as he's usually known, Santa Claus, and we'll take any excuse to spend time with friends and family. In Sydney, as in the rest of Australia, Christmas traditions are very similar to the Irish, American, British and Canadian traditions. So you can expect to see images of Nordic-inspired wintry landscapes, fat robins and Christmas wreaths.
There is one major difference though… in Australia, Christmas falls in the middle of their summer and summer in Sydney is hot, hot, hot. Let's look at how Sydney celebrates Christmas and give some ideas to students learning English in EC Sydney.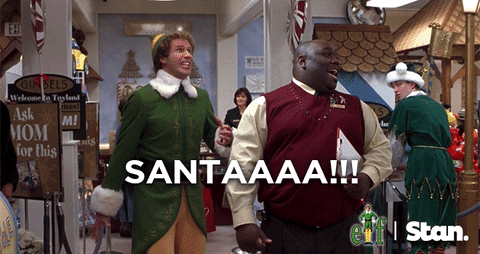 Christmas on the beach
That's right, Sydney dwellers. This Christmas, get your shorts on and head for the dazzling coastline! People in Sydeny flock to the beach at Christmas to get some relief from the heat. In December, temperatures often reach and exceed 25°, very different from the temperatures in the northern hemisphere, but when in Oz do like the Aussies do!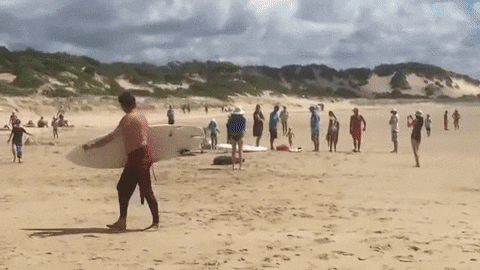 Build a sandman
Swapping snow for sand doesn't mean you need to miss out on some of the usual colder weather activities. They're maybe just a little bit alternative. This means that in the absence of snow, get your hands in the sand and build a sandman! You can still dress him up with a carrot nose, but he may need some sunglasses instead of a woolly hat. Just an idea!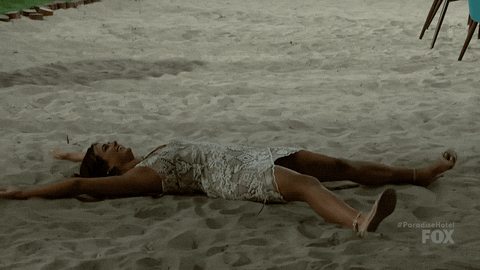 Surfing Santa
What started with a few surfers getting into the festive spirit by surfing with a Santa hat on their head, has grown and grown to be something of an unofficial tradition. Not all surfers will go for the full red outfit but it does happen! In fact, back in 2015, surfers at Bondi Beach in Sydney set the world record for the largest number of surfing Santas with 320 surfers! What a sight to see!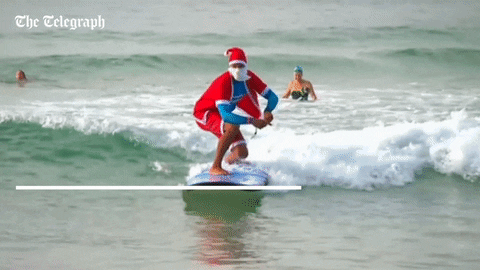 Do the prawn run
EC Sydney students, have you heard people talking about the prawn run? Despite initial thoughts of people dressing as prawns and going on a fun run, the prawn run is actually the dash to buy fresh prawns on the Christmas Day! Prawns may not seem like traditional Christmas fare, but it is in Australia. In the heat, some freshly cooked prawns with just a simple squeeze of lemon really hit the spot.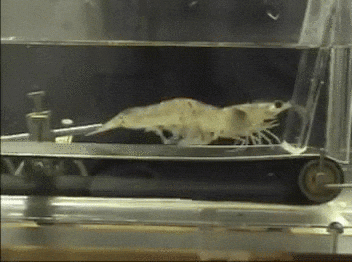 Christmas or Boxing Day BBQ
From the prawn run to the BBQ! Now this is Sydney must! Think of it as a potluck where you gather with your friends, bringing a variety of food from prawns to throw on the BBQ, how about some marinated chicken with charred pineapple and a cherry and watermelon salad? The fruit is at its best time of year and it's the perfect accompaniment to any BBQ. Grab yourself a cold one (beer), fill your plate and start eating.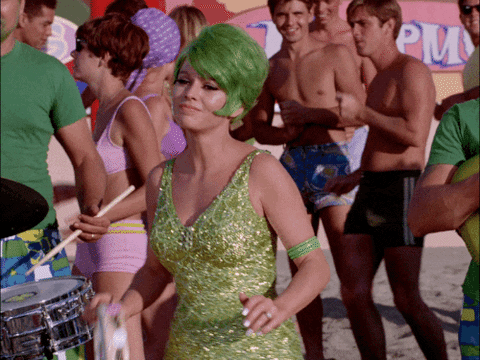 Christmas at EC Sydney
EC Sydney has a great selection of festive activities for all of you learning English in Sydney. On 13th December there will be the EC Students Christmas Celebration. Make sure you go along to the Carols in the Domain on the 21st December too and really soak in the holiday spirit. Then you enjoy a full week of no classes from the 23rd Dec. Sounds like the perfect time to plan and attend some Christmas parties and BBQs of your own!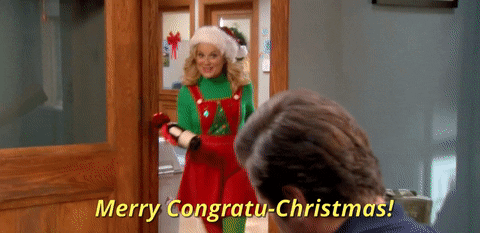 It looks like Christmas in Sydney is set to be a cracker, so go out there and get involved! Nominate a Santa in your group, grab some drinks and hit the beach ready for a Christmas like you've never experienced before. Let us know how you celebrate Christmas in Sydney and have a very happy Christmas from all of us at EC English.


Comments
comments