This wonderful poem is a classic example of the creativity of our students on our English courses here at EC London 30+. In our English Classes not only do you practice your English grammar, pronunciation and skills such as reading, listening and speaking but you also get to be creative in your writing.  Learning English at EC we believe in you and your talents, whether you can rhyme or not you can have fun learning English with fellow creative students like Sandra!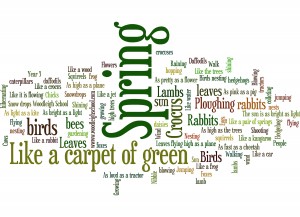 Sitting at a wooden table
paper, pen and brain at hand
but sadly find myself unable
to rhyme as well as I have planned.
Rhyming words are hard to find
if you're not a native speaker
and the thoughts formed in your mind
look put on paper so much weaker!
Writing can be tough sometimes
Patience seems to be the key
I herewith dedicate these rhymes
to my teachers at EC!
Sandra, Germany.
If you would like to work on your poetry skills, please visit our EC London 30+ page for more information on our courses!
Comments
comments