Say hello to Hattie!
EC London has sponsored a guide dog.  She is six weeks old and her name is Hattie.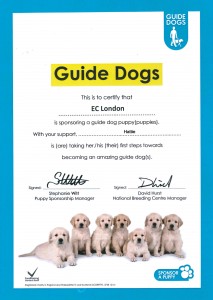 The charity 'Guide Dogs' breeds and trains guide dogs and currently have around 5,000 active guide dogs in the UK. Guide dogs take about two years to train and then work for six or seven years helping blind and partially sighted people enjoy their independence.
The most common breed of guide dog is a labrador retriever.  They are easy to train and have the appropriate temperament needed to be a successful companion.
Hattie is a black labrador and has recently started her training. Watch out for more updates on Hattie over the next few months.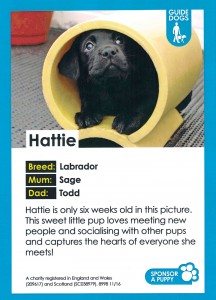 You can read more about the work of Guide Dogs on their website:
Comments
comments