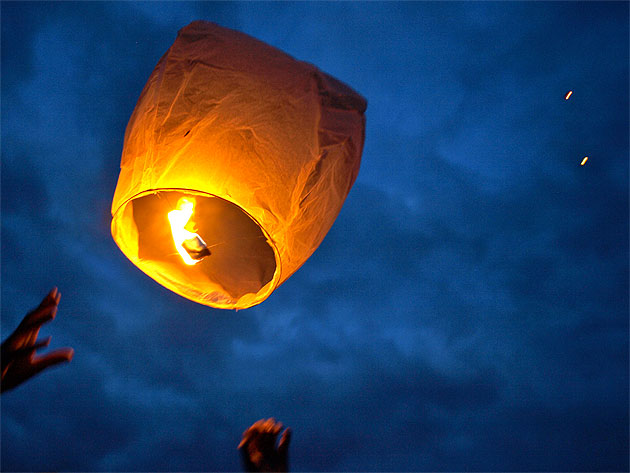 A warm September Sunday afternoon, a friend's wedding reception, and what better way to celebrate their future life together than releasing a load of Chinese Lanterns into the twilight?
It was a magical moment, and as the twenty or so lanterns took off the crowd of forty friends and relatives watched them sail into the sky in a moment of unplanned, contemplative silence…
I was lucky enough to get this photo, just after one of the lanterns was released, and later I saw a competition on www.guardian.co.uk, which was asking for photos around the theme of the Four Elements (Earth, Wind, Fire and Water). I sent the photo in, and a week later I noticed that it was on the front page of the guardian website!
http://www.guardian.co.uk/travel/gallery/2009/oct/02/photography
It's a really good website, with some wonderful photography, and frequently they hold competitions for anyone to send in photos on a theme. You never know, send in your best photos and you might see your name in lights!
Have you taken any photos of earth, wind, fire or water? If so, send them to us and the best ones will be featured on this blog.
Happy snapping!
Rich Q
Comments
comments