This was a keenly anticipated event and the Café was transformed with mood lighting, music and pre-laid tables to welcome the diners. Over 60 people attended taking us to our sell-out capacity and on arrival we were greeted with Sangria cocktails and a variety of snacks. This was a great start to get people talking.
The same buzz of conversation and laughter continued through the meal although there were appreciative silences as people enjoyed their choices of chicken or salmon. Both dishes were really popular and the dessert of chocolate brownies was a great way to finish the meal.
We were all in a great mood when the meal finally came to an end and it was only a short walk round to the White Hart where the School had reserved a private area so that other students could join our Halloween party. This was a great social occasion and it was very good to see all the students interacting with each other. From the comments on the night and the following week, it was clear that this was a great success and thoroughly enjoyed by all the students.
Written by Geoff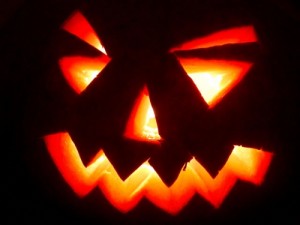 Comments
comments