This has been one of the years most keenly anticipated events and it was the first time that EC London, EC Brighton and EC Cambridge had competed against each other to prove their footballing expertise. Each school recruited 3 teams and the EC London teams contained a very keen contingent of pupils with a few staff eager to show they were still fit and agile.
The event was held in New Beckenham where the football facilities in the new venue were very good. It had taken a lot of organisation to schedule the games so that each team could play all the other teams in one of two groups and the arrangements worked really well. When the first match kicked off at 1pm, the noise from the supporters was deafening and it was clear that although the games were good-natured, each school was very competitive and keen to win.
Drawing on students from so many different countries, the camaraderie was excellent and there were some fine footballing moments. By 5 o'clock the semi finals were being played out and for us in EC London it was a very proud moment when our team got through to play EC Brighton in the final. The final game was close fought but EC London took an early lead and managed to score a late goal to seal the win just before the final whistle blew. The roar that went up from all the spectators did justice to the efforts that all the teams had made.
There was a lot of excitement as Laura presented the bronze, silver awards and the gold award to London Galaxy. Finally the match trophy was received by Michael on behalf of the EC London team.
By this time we were ready for the extensive buffet that had been laid on and which disappeared very fast!
Congratulations to our EC London team for their great win, to our other 2 teams for helping us to feel proud of EC London's football prowess. And to Bernard who made it all happen.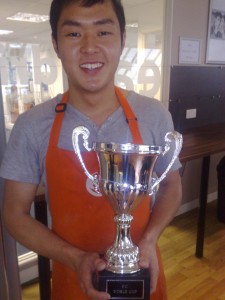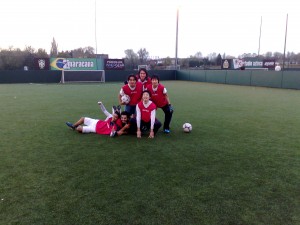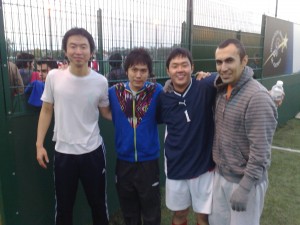 Comments
comments