The Social Programme for the 6th November was a visit to the Globe Theatre.
The re-created building (the original was destroyed in circa 1642) on the South Bank that has so many associations with William Shakespeare.
It was a sunny, fresh morning and an ideal day for walking, so we decided to take in a sightseeing tour along the way. We headed off towards Waterloo Bridge and crossed the Thames.
The bridge provided a great vista of the Thames and the sights towards Westminster Abbey and the Houses of Parliament and back towards the City.
We walked by the Hayward Gallery and then a cafe outside the Royal Festival Hall provided a welcome stop for some hot drinks.
When we were warm again and refreshed, we walked along Bankside until we arrived at the Globe.
The timing was perfect as we were able to book ourselves into a proper tour and this gave us 45 minutes beforehand to look around the exhibition area and get a feel for the history of the building.
The tour was brilliant as the guide had a lot of information and we were also able to also spend a little time watching the rehearsals for the performance later in the evening.
The visit was a great success and as the mood of the students was so lively, we decided to walk along the rest of the South Bank to Borough Market.
The route along the Thames is very colourful and we even had a quick look externally at the Golden Hind (a replica of Sir Francis Drake's ship in which he sailed round the world in 1580) and Southwark Cathedral, before immersing ourselves in the delights of the Market.
The stalls provide an amazing choice of food and we were quickly able to find something that suited us all before we set out much later for our separate homes.
A very busy and good fun day.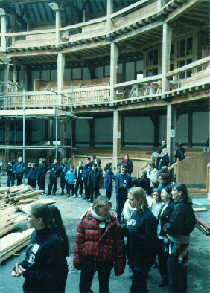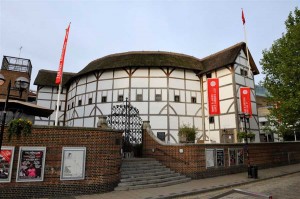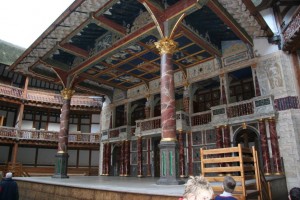 Comments
comments