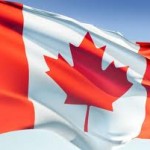 EC proudly announced the additon of LSC's three Canadian schools into the ever-growing EC family last month bringing the total number of EC English language centres to 15 around the world!
LSC is the oldest and most respected private language school in Canada. They have many years' experience teaching English to international students, and a reputation for academic excellence.
EC Toronto
Canada's largest and most multi-cultural city has a friendly and relaxed atmosphere. Shopping, food, sports, museums and nightlife – Toronto has it all. Our school is in mid-town Toronto and has spacious classrooms and modern facilities.
EC Vancouver
Rated as one the world's greatest places to live, Vancouver is surrounded by the Pacific Ocean and huge mountains. This is a wonderful place for outdoor activities and to explore nature. The city's a relaxed and interesting place to stay with a variety of cool neighbourhoods to check out, and our large city-centre school is at the heart of the action!
EC Montreal
Located in the province of Quebec, Montreal is the world's largest fully bilingual city (English & French). Its European atmosphere and international flavour make it one the most unique cities in the world. Our modern school is located in the Faubourg shopping mall in the city centre.
For more information (or to book an EC course in Canada) go to http://www.ecenglish.com/learn-english-canada.
Comments
comments