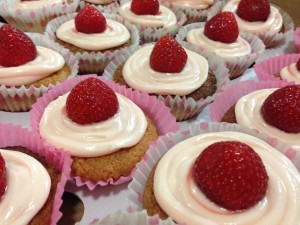 On 16th August to celebrate the end of summer and remember a very special Miss Lara Jones – we held a Lara Friday event across every EC London school – at Euston, Covent Garden and the Junior schools in Bushey and Catford.
Everyone came dressed in bright colours and laden with cakes, which we then sold in the break time and in 15 minutes made over £200! We also held a book, CD and DVD sale throughout the day and ran a student and teacher raffle. The raffle was immensely popular, with top prizes such as champagne and free private lessons.
It was a great day for everyone involved and a fantastic opportunity to remember Lara and raise awareness of the Lara Foundation. We raised a grand total of over £1600 across all four centres, which was brilliant!
Comments
comments