Aycan was studying on an intensive English course in London for 6 months. After two years she sent us an update on her life after her time at EC London and how the ecexperience changed her life.
"I arrived in London in January, 2012 with an insufficient English knowledge. In one week the friendly atmosphere and warm people with the best attitude captured me and straightaway I got to know so many amazing people there.
So, after my EC days, I have now been married to an English guy for 1 month.. We met in London and fell in love with each other crazily!
Here is a picture from my wedding in Istanbul / Turkey with two of my best international friends who came to our wedding all the way from Budapest/ Hungary to Istanbul/ Turkey.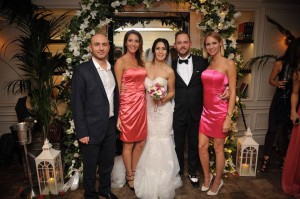 The reason I am writing this message is, 6 months at EC was the reason I met my husband in London – it was the best coincidence. It also helped me to make friends from all over the world – even after 2 years they came to my wedding from another country!
Opportunities in this life should never be missed!
Thank you EC!"
To find out more about Intensive English courses in EC London please click provided.
Comments
comments