Last week EC London organised a very unique experience for students of the English School in London…. a frozen  experience!
They had the chance to walk into a trendy cocktail bar where everything is beautifully built from Swedish river ice.
Only ice is used to create the walls, bar, tables and even your own personal glass is made of the purest ice but don't worry everyone received a designer thermal cape with a hood and gloves to keep the students warm during their visit.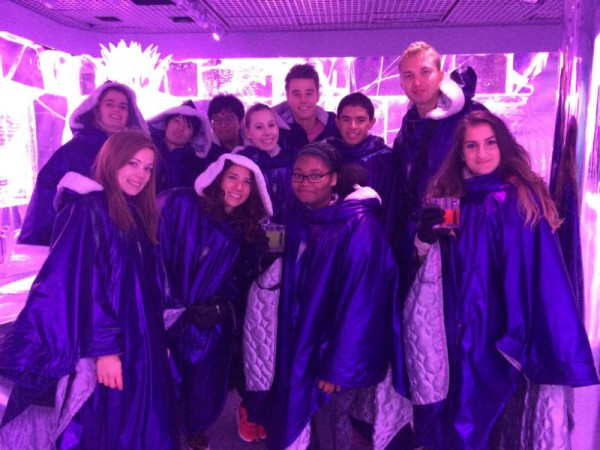 This year the theme is "FOOD, GLORIOUS FOOD" to celebrate London's reputation for world class cuisine and modern Britain's love of all things gastronomic.
Every year the IceBar closes for one week to renovate completely his own style using 38 tonnes of ice from Northern Sweden.
The next theme stills a secret but here are some of the previous ones: Frozen Architecture, Galactic Frontiers, Aquatic and Disco.
Incredibly, this unusual place is right in the heart of London, just off Regent Street, only 5 minutes walk from Piccadilly Circus or Oxford Circus tube stations.
All our students had a really good time day there, drinking cocktails and walking around incredibly sculptures.
Comments
comments