Alexander comes from Russia. He came to study IELTS in London in September. His course will finish at the beginning of December and here is his experience so far at EC London.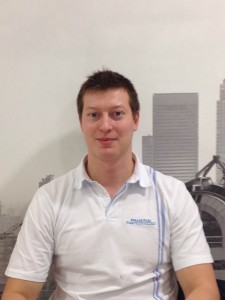 Hi, my name is Alexander.

I have been in EC London for three weeks now and I can tell that I am experiencing a awesome time.

I appreciat and recommend EC London to everybody who want to improve his or her English skills. London it's a beautiful and really nice city, a lot of places to visite, and people are friendly.

It's my first time in a English school and it's a great experience, in EC London everybody: teachers, staff, students are kindly, specialy teachers. I've never seen any teacher on a bad mood. On break time students talk to each other and old students come to talk to a new student, some of them are really chaty and they can make you have fun during lesson. If you would ask me, I will come back? ABSOLUTELY!
If you would like to apply for IELTS in London, please visit our website for more information.
Comments
comments