I choose EC for study English because it is a recognized and excellent school for learn English.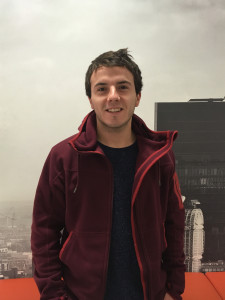 London is an excellent city for learn English. The city have lots attractive tourist and you can visit a lot historical place. The school facilities are perfect and teachers are amazing and very concerned about students.
The most unforgettable thing will be the new friends of all parts of the world and live in London and to know your culture.
In EC London the best teacher for me, Melisa very kind and excellent teacher.
I would recommend EC London because the best way to study English is in abroad and London is very beautiful. And you know people around the world and learn from their cultures.
The best place to hang out in the evening is to go out with my friends for dinner and the drink in a bar or pub. I also like to go to the stadium to see Chelsea or just walking and know this beautiful city.
Check out our website for more information about taking a General English Course in London.
Comments
comments