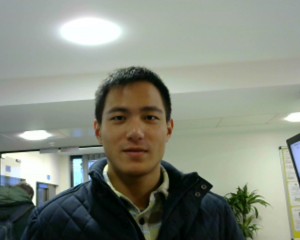 Tsungyueh Chen
Tsungyueh studied IELTS course in London for 10 weeks and left an amazing impression for everyone.
He'd love to share his experience at EC with everyone else:
Why did you choose to study with EC?
I panned to come here before I had my IELTS exam. So anyway I come for my booking.
What do you like about London? What do you like about the school?
I like the British style.
About the school, I like meeting people, classmates, talking with them.
What will be your most unforgettable moment of EC?
The people I met here.
Commuting from home to school.
Would you recommend EC to a friend? Why?
The location is good and the teachers are very helpful.
Where is your favorite place to hang out in the evenings? What is the best thing to do on a Sunday afternoon?
The river side of Thames
Stay home, reading and listening to music.
Hope TsungYueh enjoyed the time in London and all the best to him!
Comments
comments