Here Tiago's testimonial about his experience at EC London this month.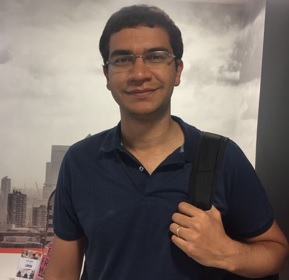 I decided to study at EC because a friend studied in EC Los Angeles and told me about his experience. But I chose London because since 2015 I have been studying art history and UK is most interesting than the USA in this subject.
I like about London mainly the museums, galleries and theatres and about the school, I liked the methods of the lessons, the teachers and the subjects of the classes.The opportunity to meet people from all over the world and to know different cultures.
I would definitely recomened EC because of the teachers, I recognize the quality of EC and the staff.
Despite I don't drink so much on weekends, I went for other cities, like Oxford and Cambridge.
I would like to improve my English, because my dream is to live abroad. I liked something about London especially that there are a lot of kind people. Besides everything is made to save health and life of people.
There are great teachers that teach students in a special way. Especially I liked Alex.
I like EC because my experience was perfect.
I think you can visit famous attractions and also you can go to a pub to several cups of beer.
Thank you Tiago for your kind words! come back soon!
Comments
comments