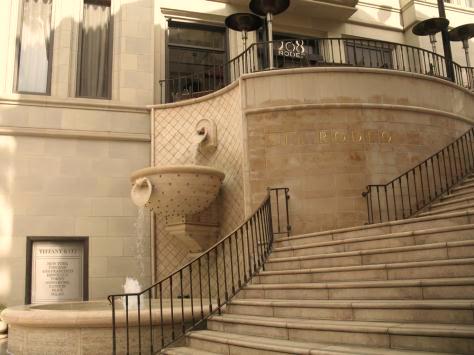 So you want to explore Beverly Hills? Here's a quick guide to the walking tour EC Los Angeles takes through the area!
To get to Beverly Hills from school, you take the 720 Metro bus. The bus drops off at Beverly Drive, which has a lot of shops, but I prefer to go on the famous Rodeo. At the corner of Wilshire and Rodeo is the picturesque Via Rodeo Drive, which is a short walking area with a beautiful fountain at the front and old-style buildings that house the most expensive stores in the area.
After a quick walk through Via Rodeo, I continue up Rodeo Drive, which is only two blocks long, but full of a lot of stores to explore.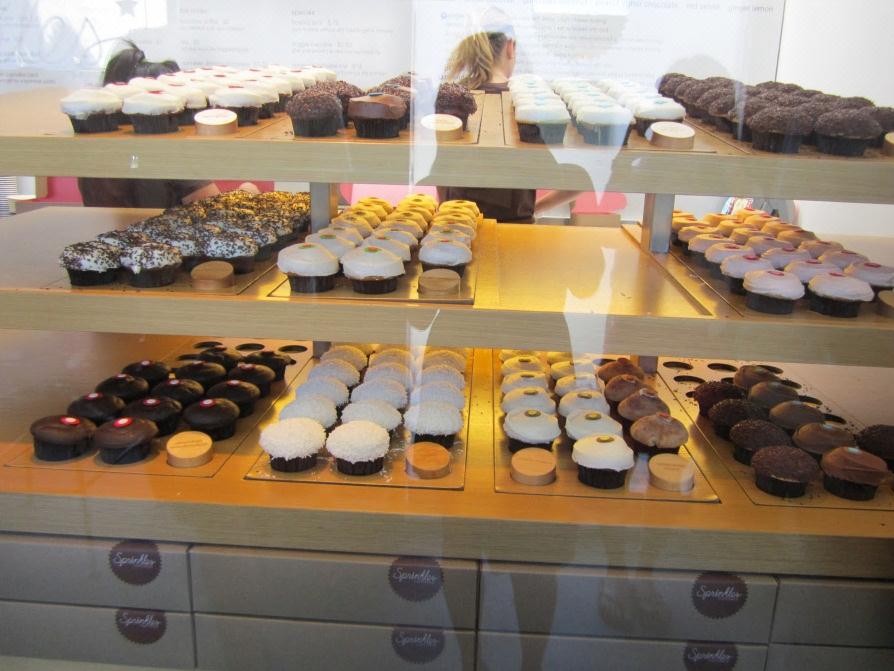 Once I hit South Santa Monica Blvd, I cross the street, then turn left to head to Sprinkles Cupcakes! This is a store dedicated to just making delicious cupcakes with all sorts of flavors. If you like sweets, you definitely want to make a stop here. There is also an ice cream shop and cupcake ATM run by the same company right next door. Nearby is a self-serve frozen yogurt store, Menchies, where you can make your own sundaes – a great way to cool off after a long walk through Rodeo Drive.
After I stop for a snack, I continue down South Santa Monica Blvd to the Beverly Hills sign located on the corner of S Santa Monica Blvd and Moreno Drive. It's around 15 minute walk from Sprinkles to the sign, but it's worth the photo opp!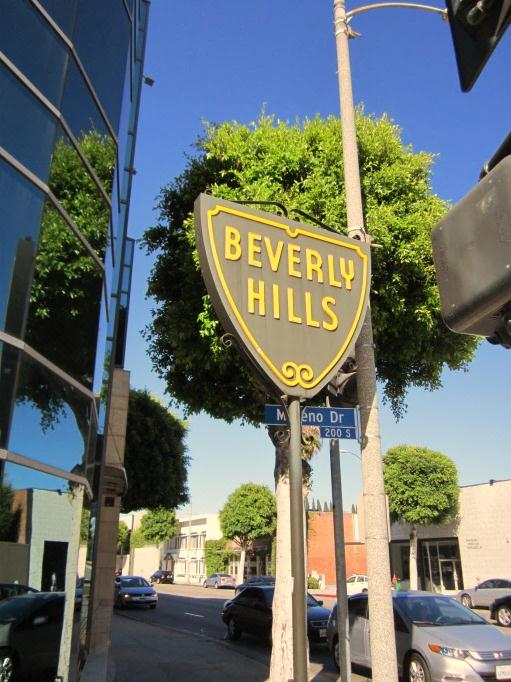 After a quick photo shoot at the sign, I usually back track to the bus stop to go back to the school. You can take the same 720 Metro bus back to school by walking to the corner of Wilshire and Santa Monica Blvd and waiting at the bus stop in front of the TD Ameritrade building.
Have fun exploring Beverly Hills!
Comments
comments