Jeanette is one of ECLA's awesome teachers!  Learn more about Jeanette here 🙂
"I was born in New Jersey, but at a young age relocated with my family to Buenos Aires, Argentina due to my father's job.  I learned both English and Spanish simultaneously as a child first learning to speak.  2 years later, again due to my father's job with an American bank, we moved to Jakarta, Indonesia, where I would spend the next 14 years of my life.  Here I learned the local language, Bahasa Indonesia, except that in turn I forgot my Spanish!  I attended Jakarta International School from kindergarten until senior year.  Many students from around the world attended this school, so the multicultural EC environment is one I have been raised in and feel most comfortable with.  My best friends growing up were Japanese, Australian, Chinese, New Zealander, Canadian and American.  I love being surrounded by people of all nationalities!  During these years abroad, my family and I were fortunate to travel all around Southeast Asia (Thailand, Singapore, Malaysia, Philippines) and Europe.
I moved back to the US when I was 18 years old, and like many of you first moving to America, I also experienced culture shock, even though it was my own country!  I went to American University in Washington, DC later transferring to University of New Mexico, and my major was Art History because I love art and writing, so I could put the two together and write about art.  Part of my degree's requirement was proficiency in a language.  I chose Spanish, and reacquainted myself with the language that was stored somewhere in my subconscious since my time in Argentina!  Also, my parents moved to Bogota, Colombia during this time so I took the opportunity to visit them and study Spanish there.  In the years following college, I worked with photographers in New York and spent every summer in Spain, traveling around the country with my newly relearned Spanish.  Then I moved to LA to be with my family, who had recently come back from Colombia.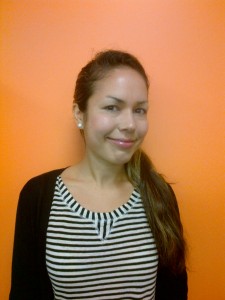 I was yearning to work in an international environment, and luckily I landed a job as an International Student Advisor at a language school here in LA.  I found a passion, working with and helping students from around the world!  In order to expand my experience in the field, I decided to move to Spain for a year and teach English.  I lived in a village by the sea called Mojacar, located in the south of Spain.  Everyday felt like a dream in this beautiful village.  With my teaching experience, I moved back to LA and was hired at ECLA!
I am still amazed at the forward-thinking, dynamic style of the EC teaching method.  I really feel that students are not only learning a language, this school is a whole experience.  So much care and attention is focused on the students' needs, and EC teachers seek every opportunity for you to maximize your English skills.  What more could you ask for, perfecting your English and making new friends in beautiful Santa Monica!"
Comments
comments