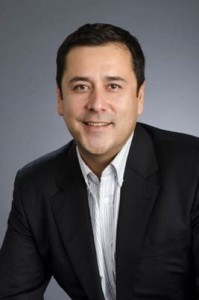 My name is Paul Sanchez and I am thrilled to be the new Director of Studies here at EC Los Angeles.
I have been teaching English for over 10 years with specialties in teacher training, reading, writing and test preparation. I have presented teacher training workshops for various universities in South Korea and for KOTESOL. I am also a doctoral candidate of TESOL at Alliant International University.
Recently, I have been working as teacher trainer at UC San Diego's English Language Institute and I have also been working as a program manager and associate director for a non-profit adult education program in San Diego.
I have extensive experience working and traveling abroad. I have also worked as a Business English instructor for Sony in Tijuana, Mexico and as a program coordinator, teacher trainer and lead TESOL instructor at Chonnam National University in Gwangju, South Korea.
My goal here at EC LA is to provide support and guidance for our staff to create an optimal learning environment for our students. I know I am new to the team, but please know I am here for you all and I am happy to be part of this awesome team here at EC LA.
I can't wait to meet you all.
Best regards,
Paul Sanchez"
Comments
comments